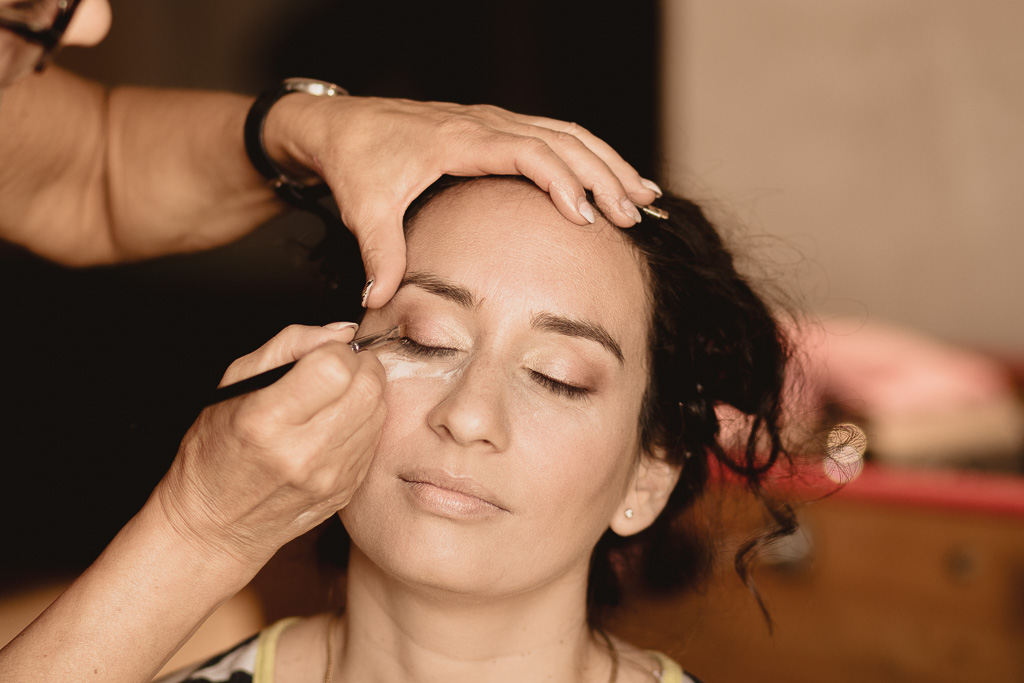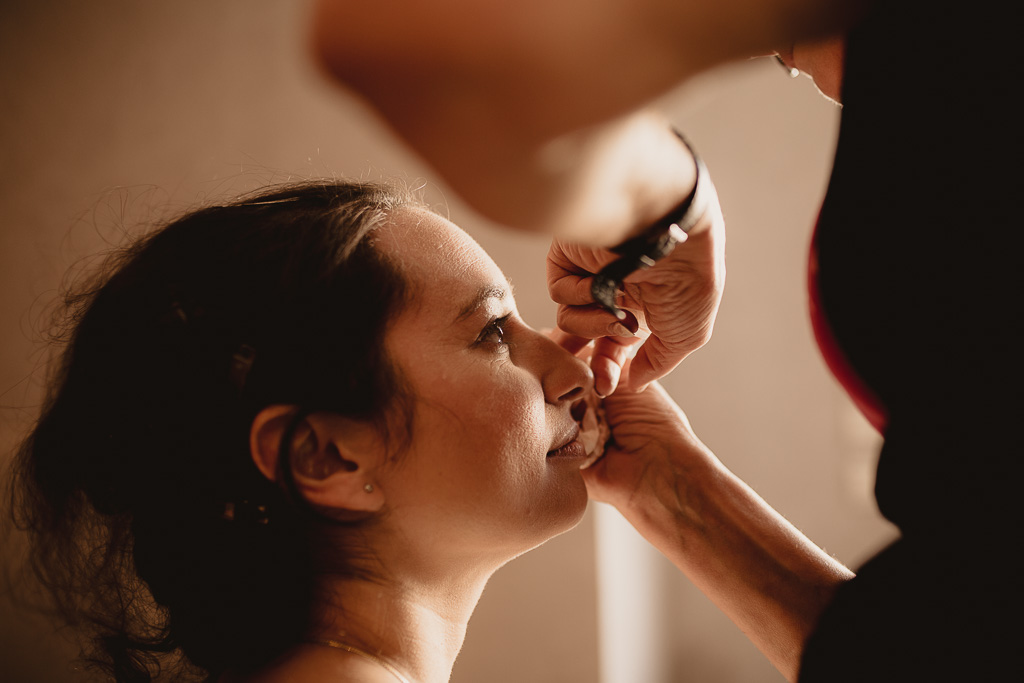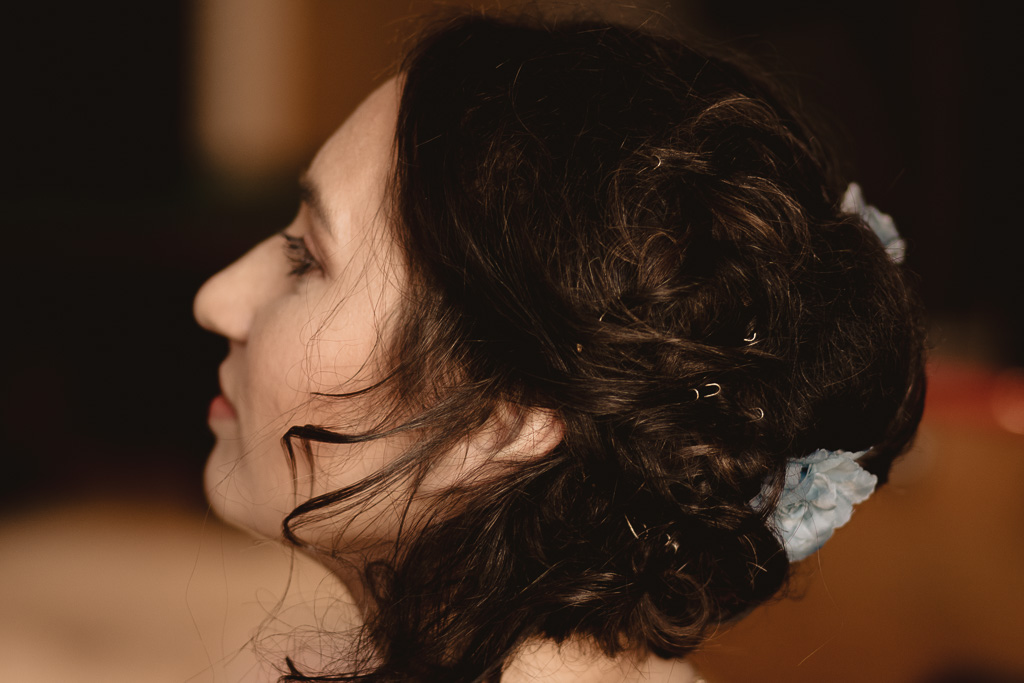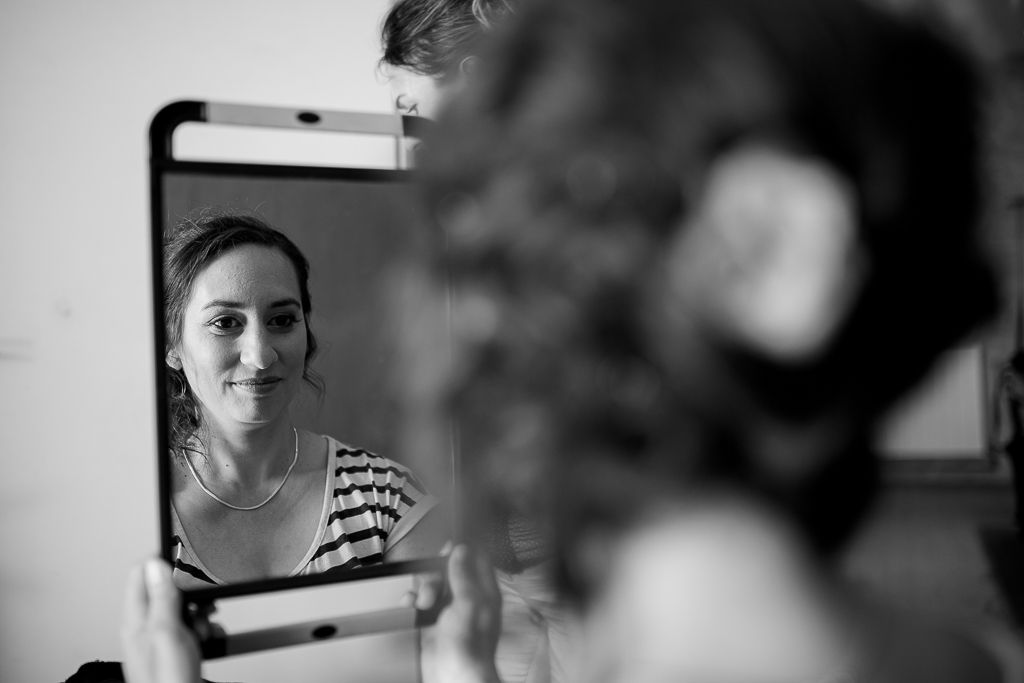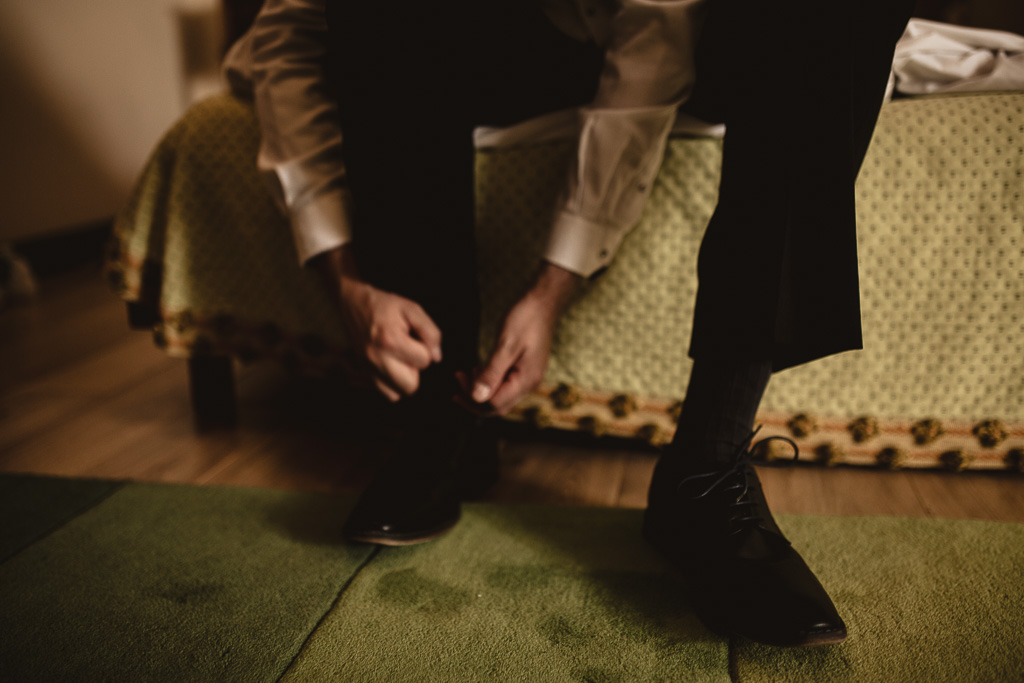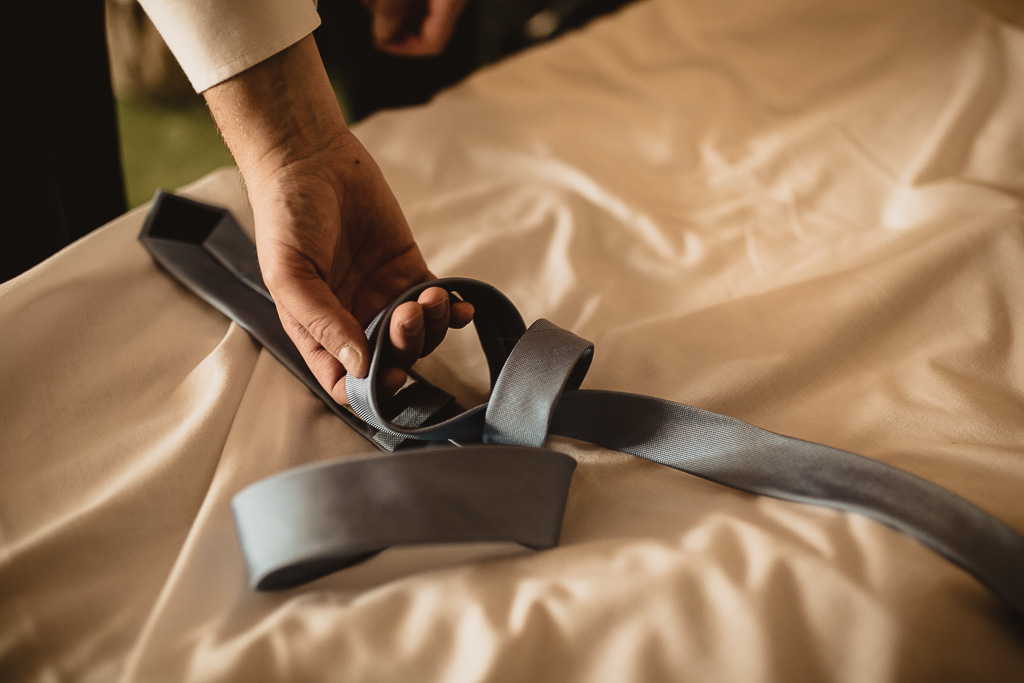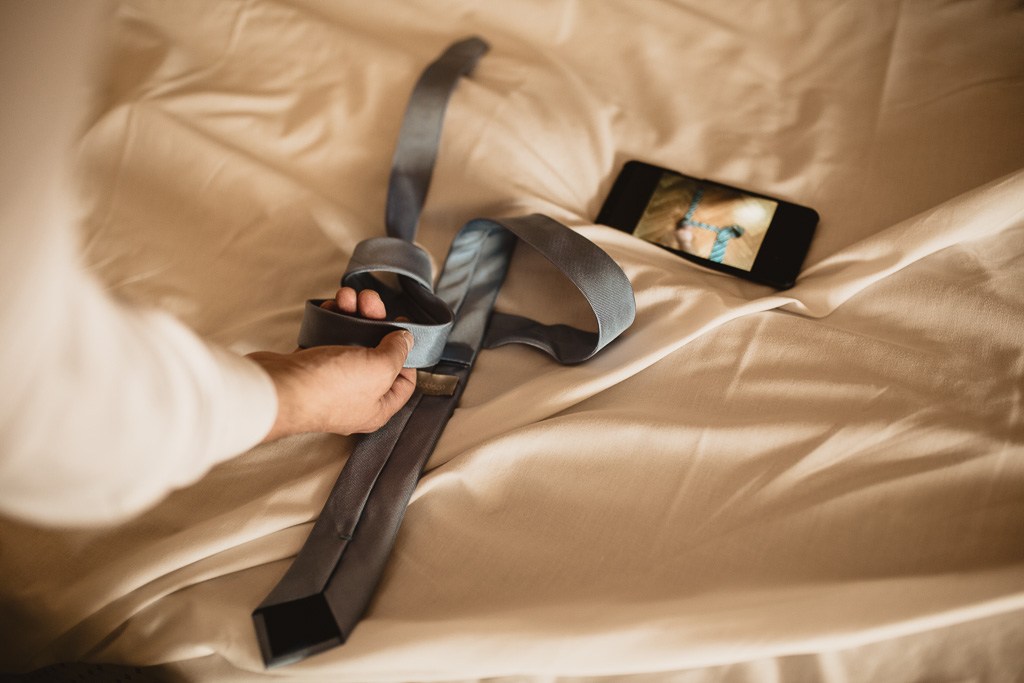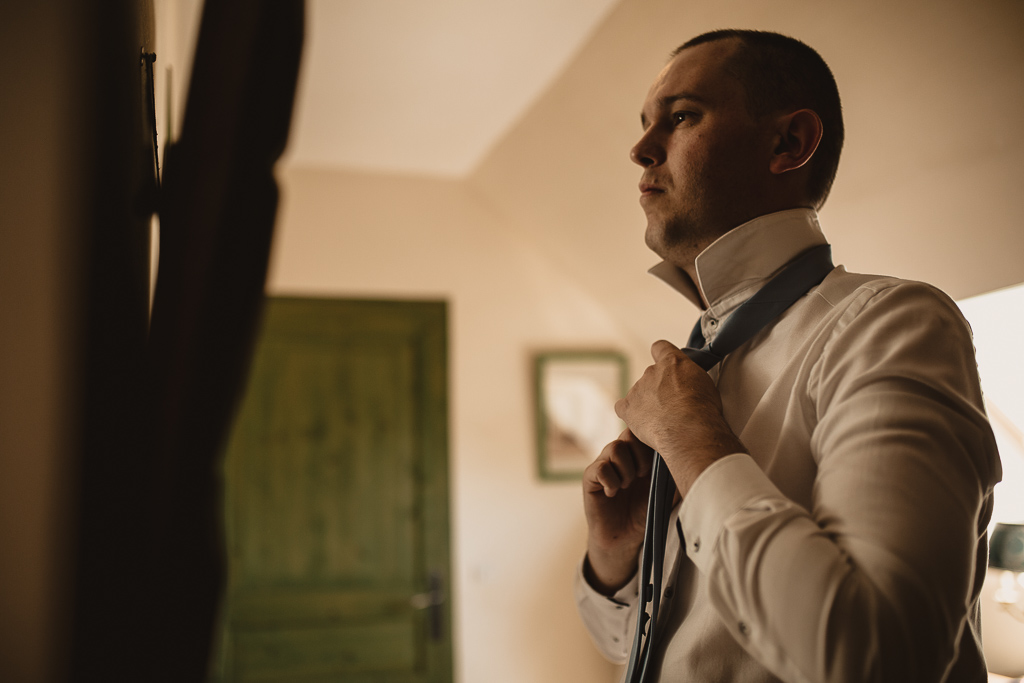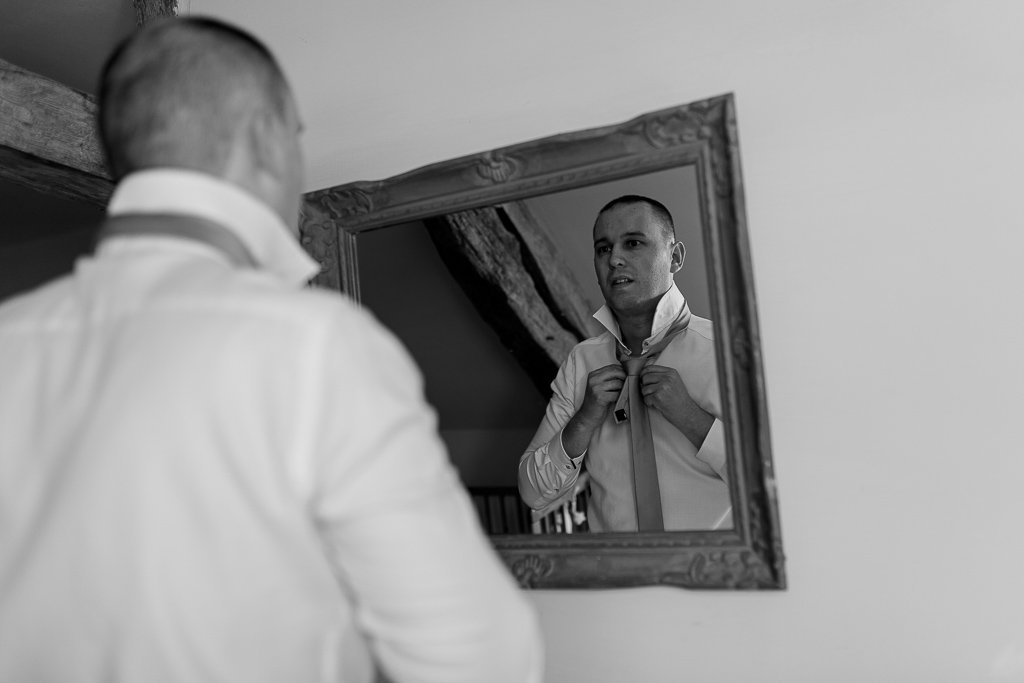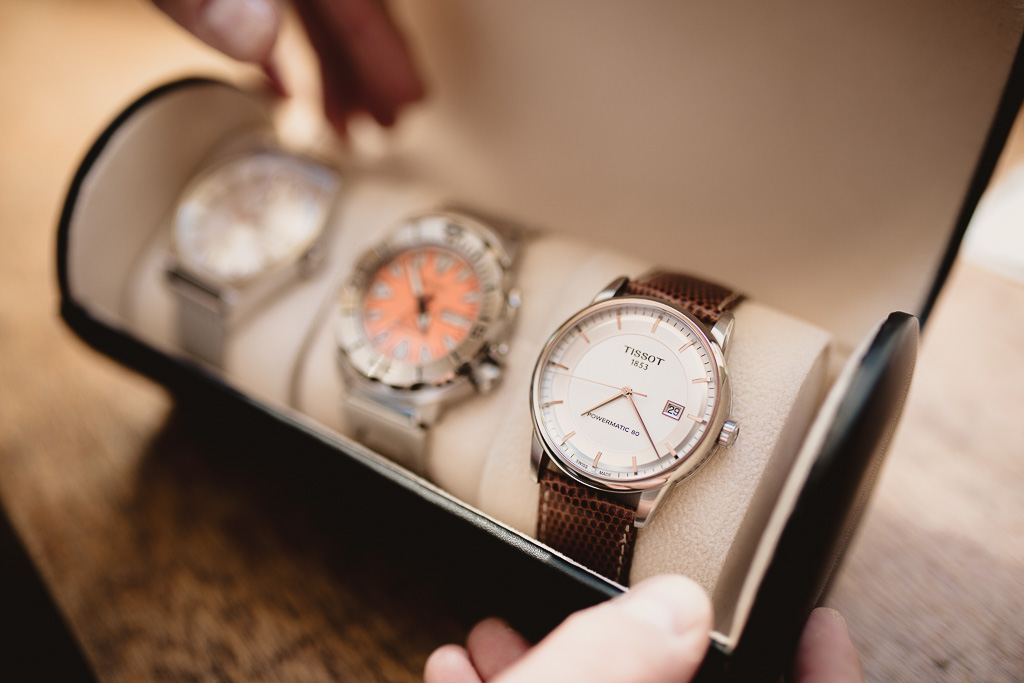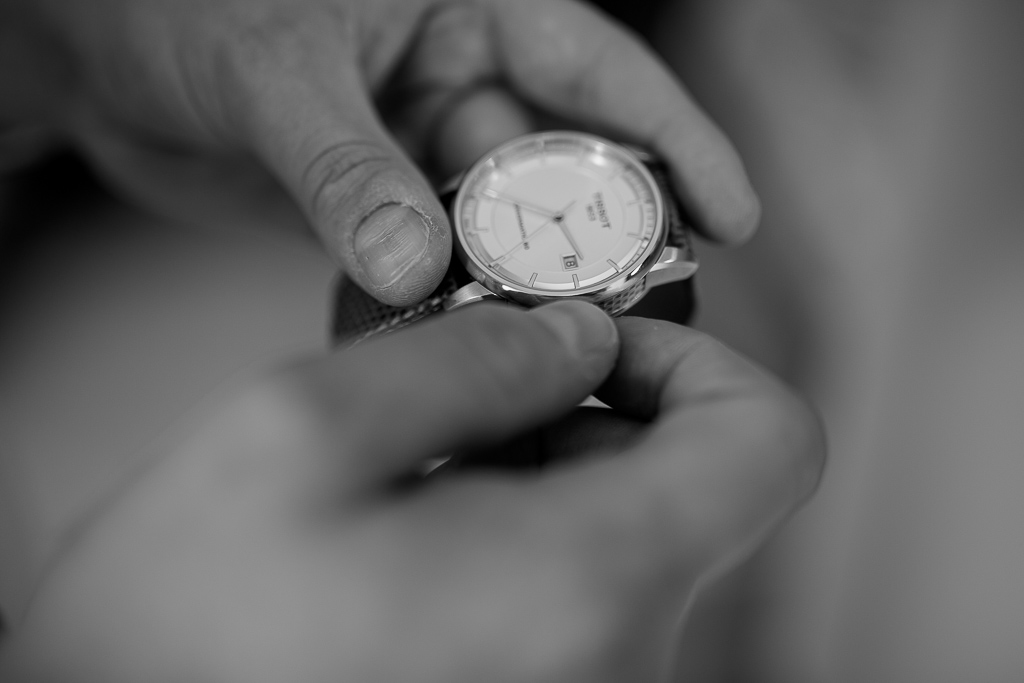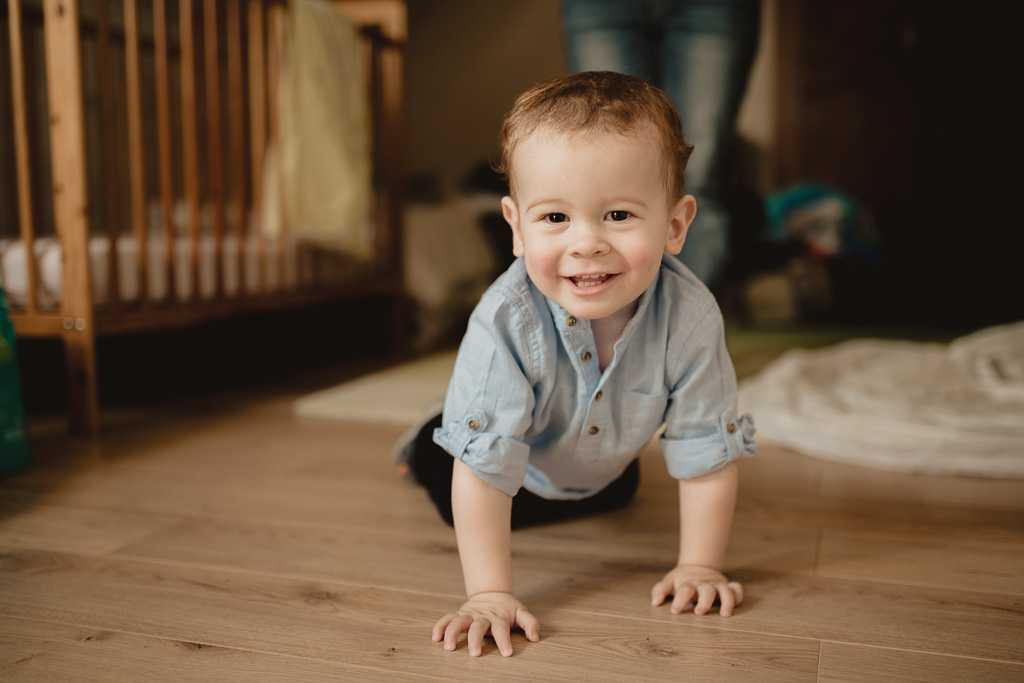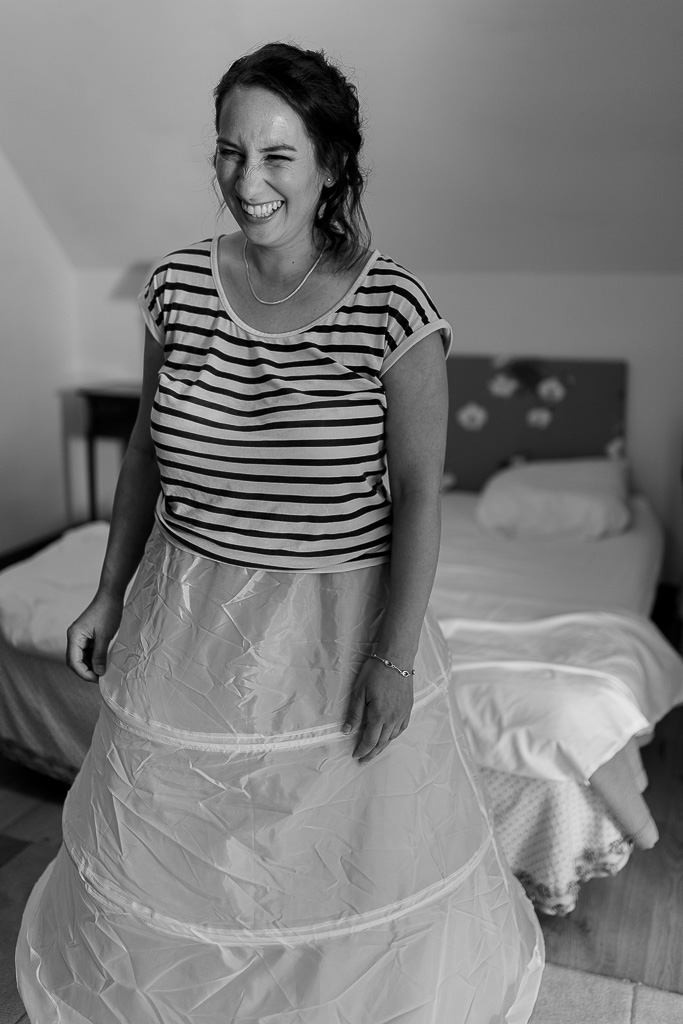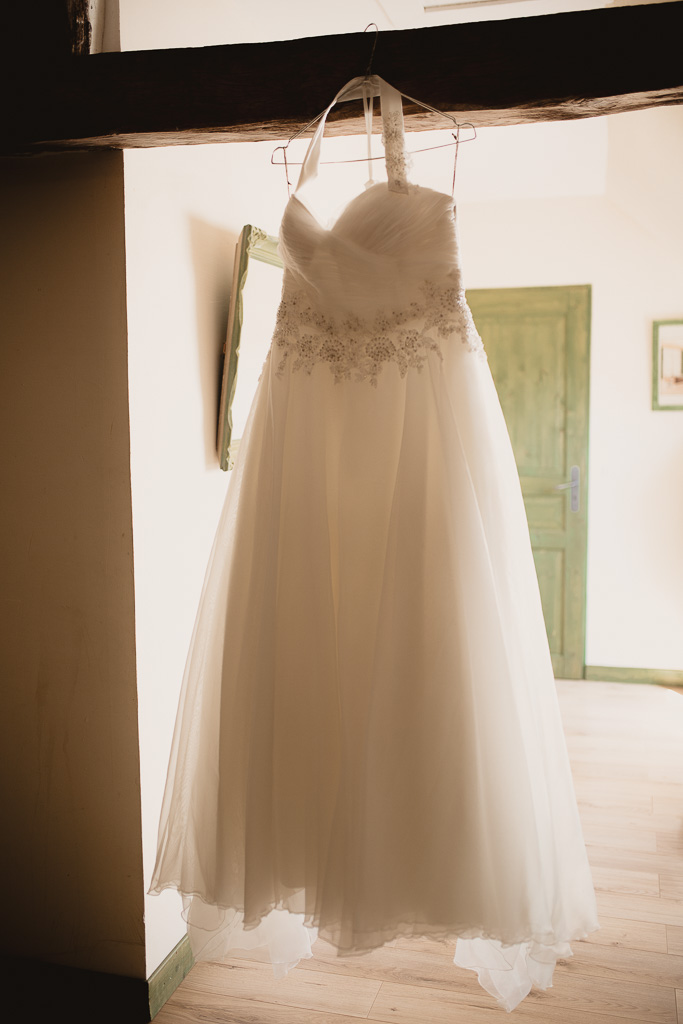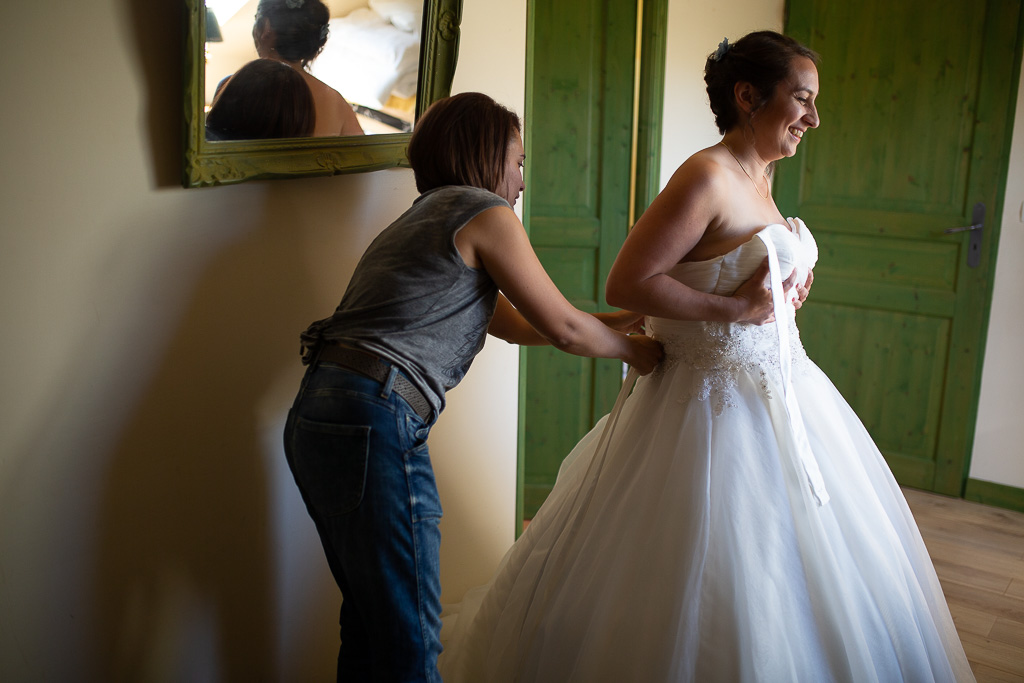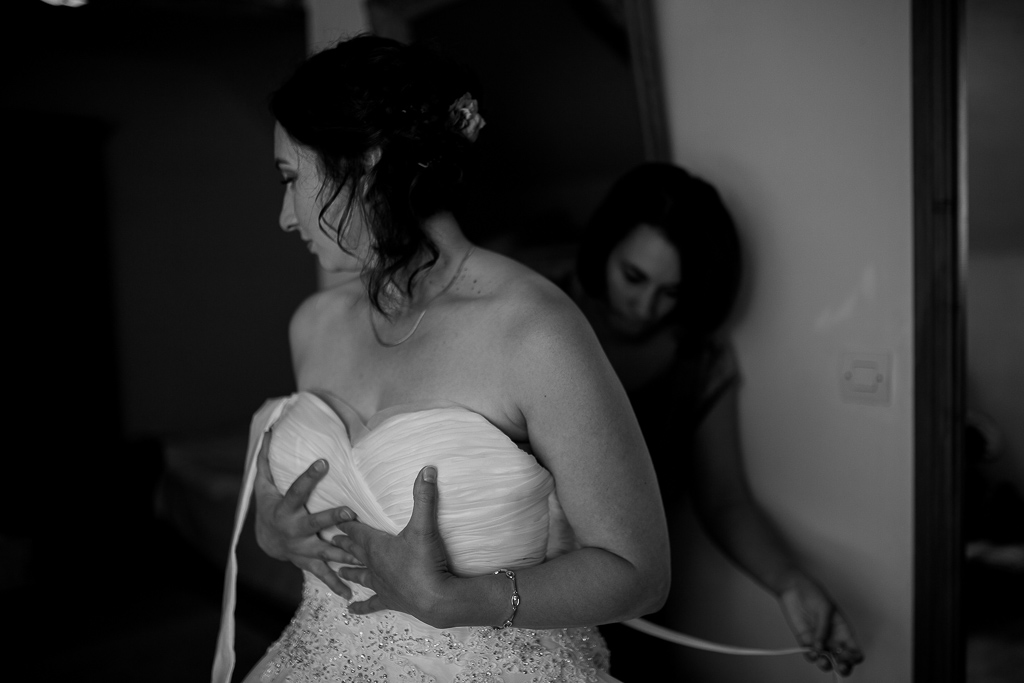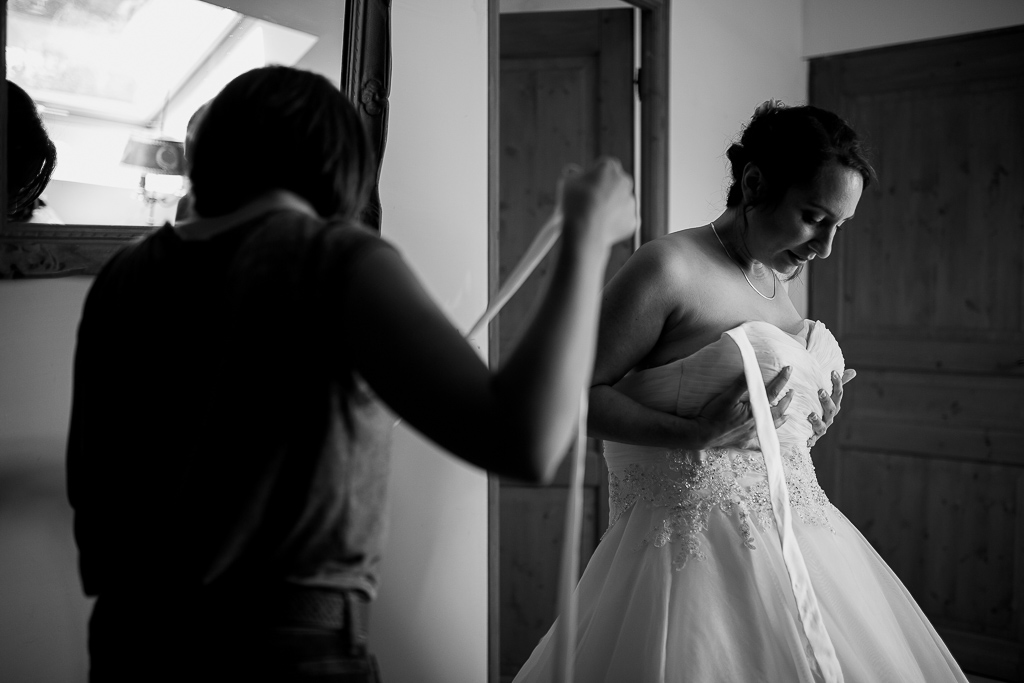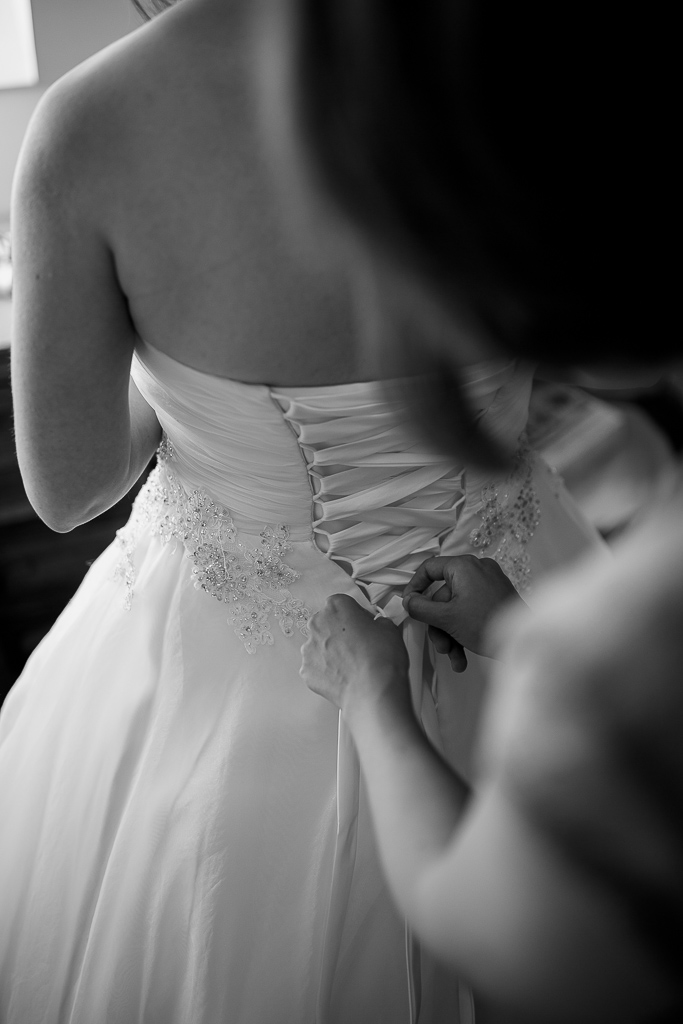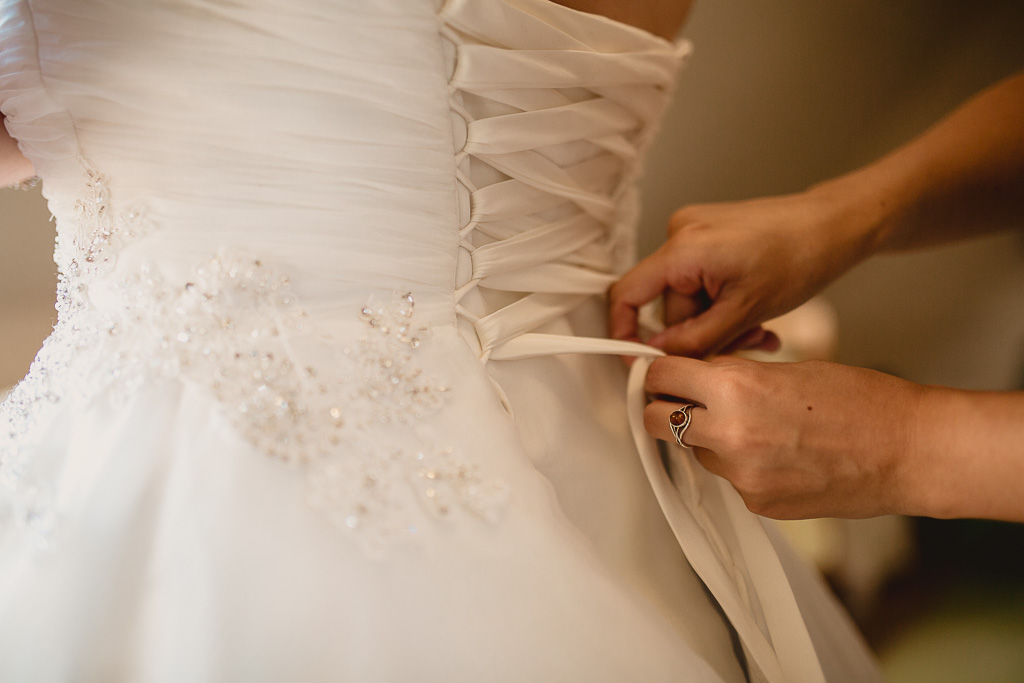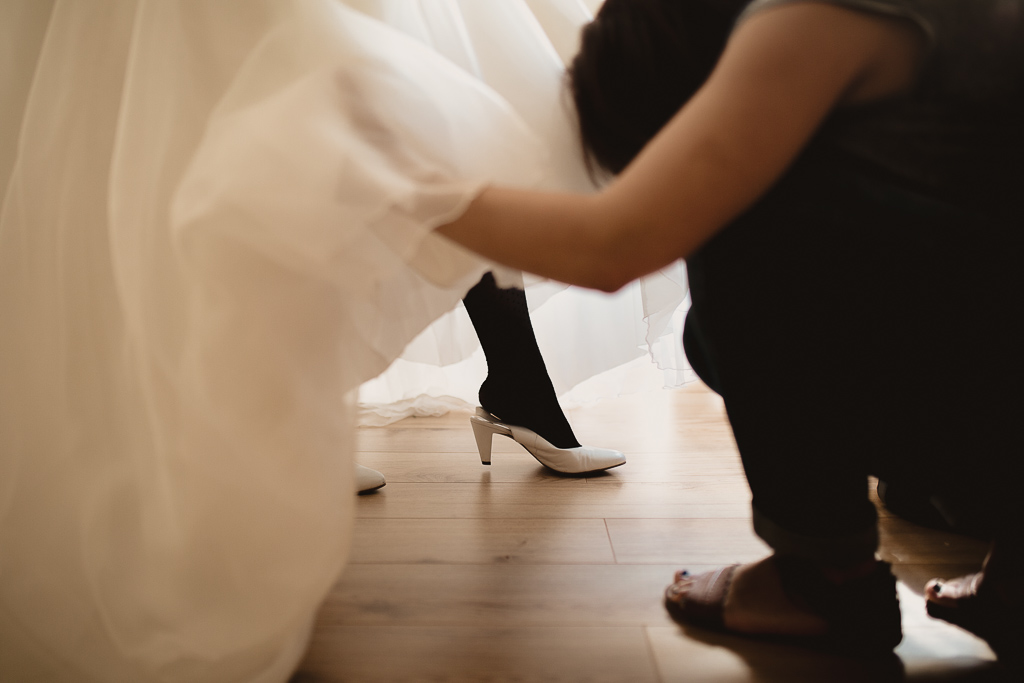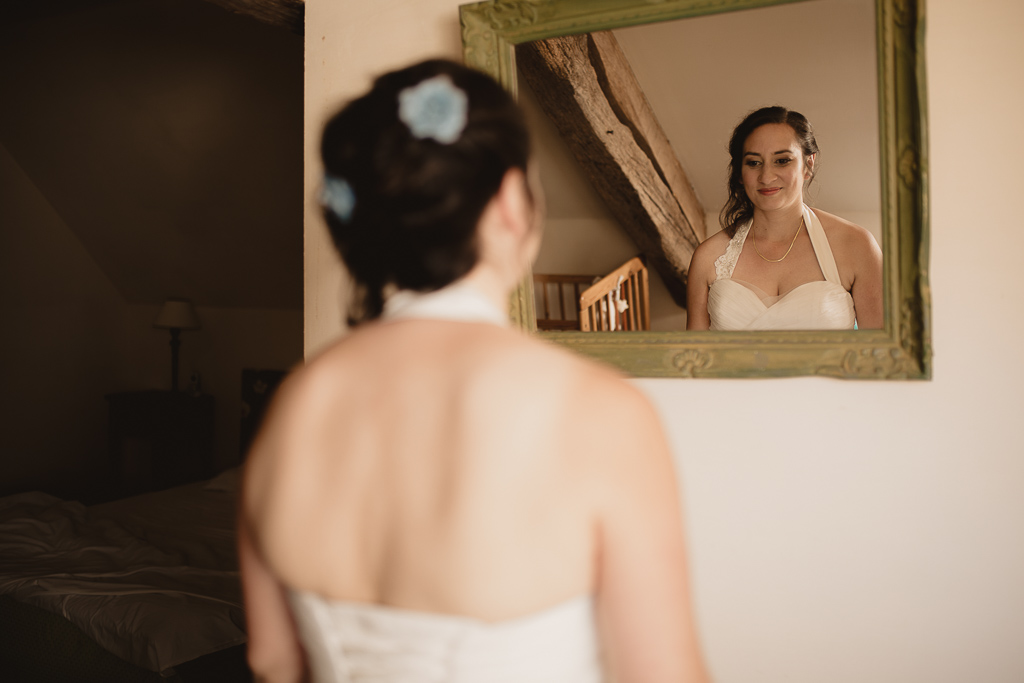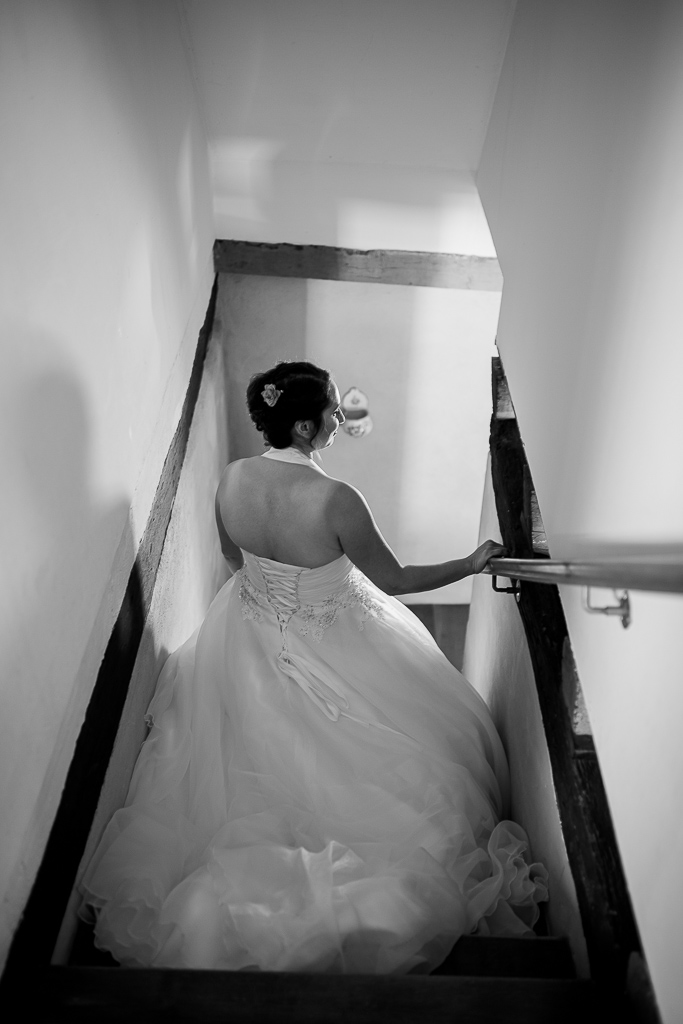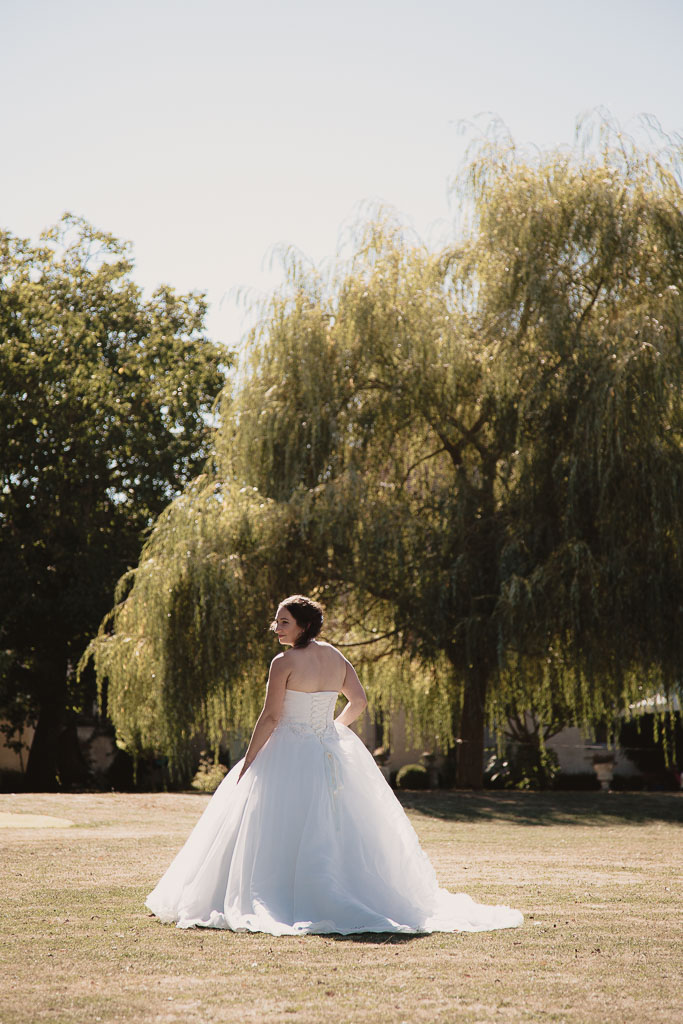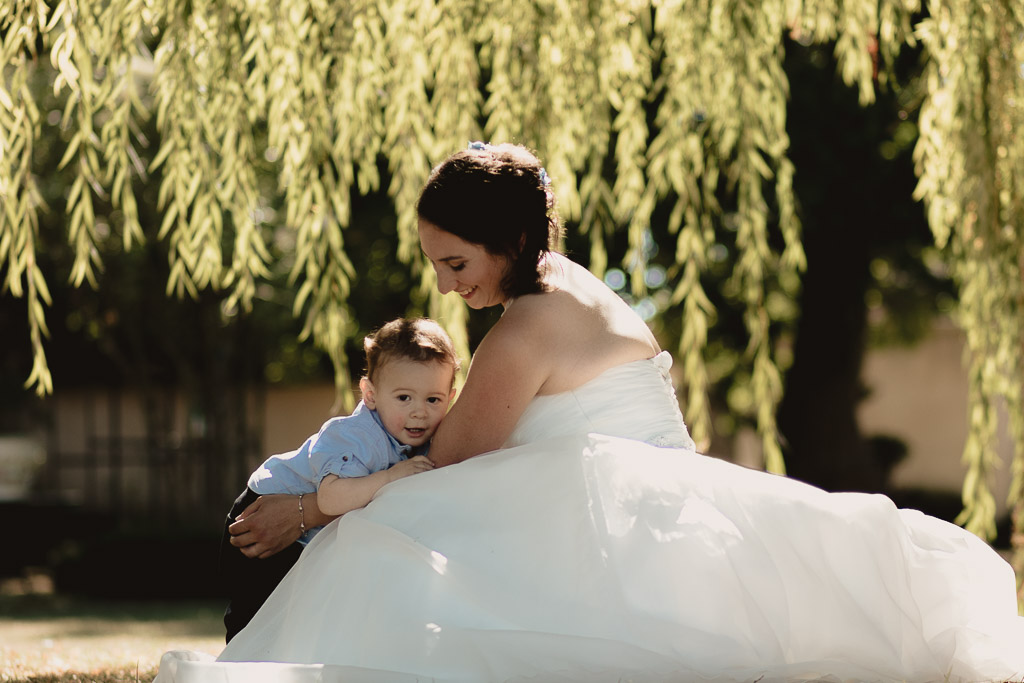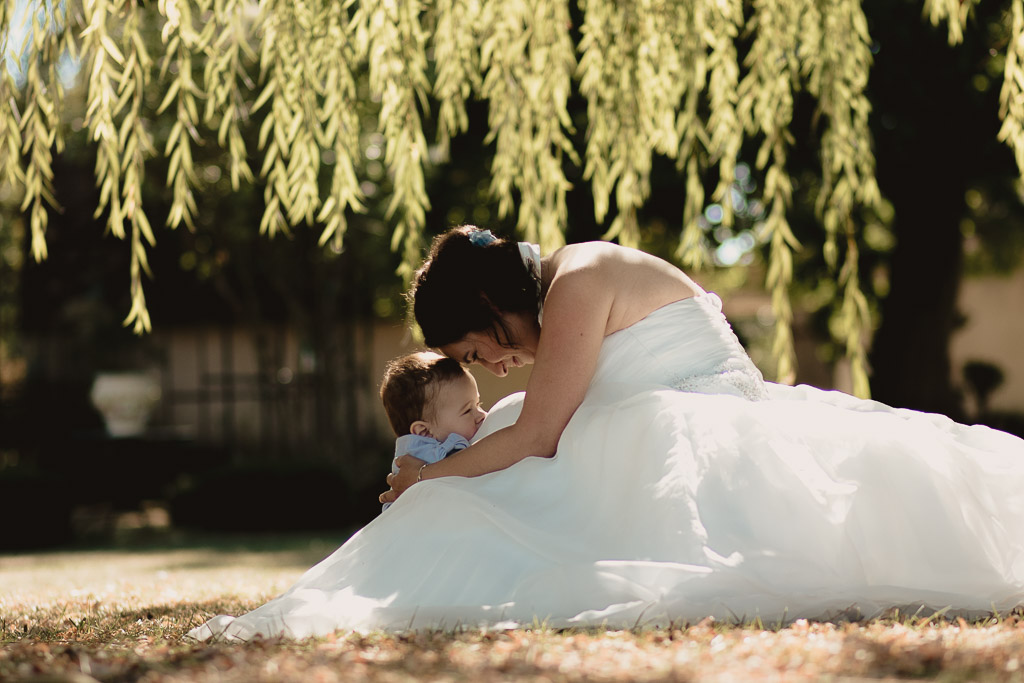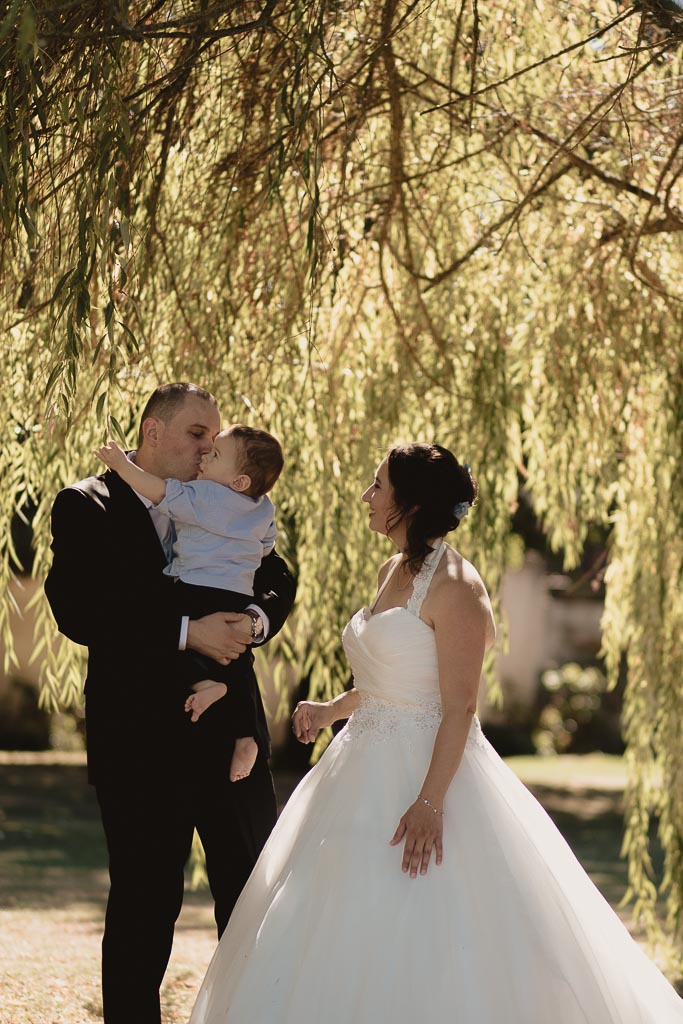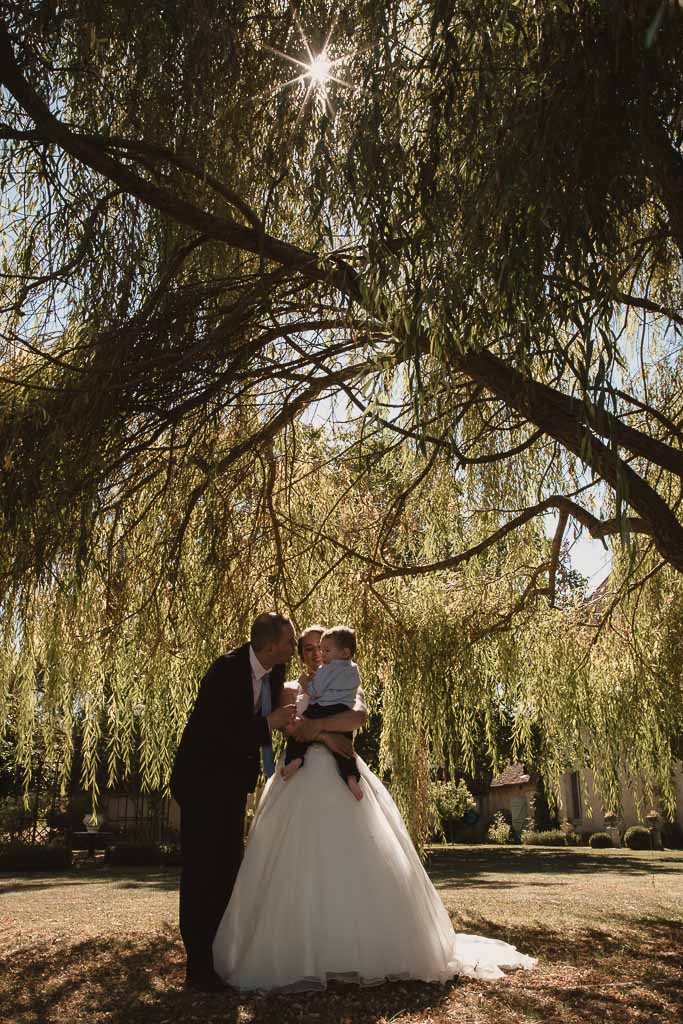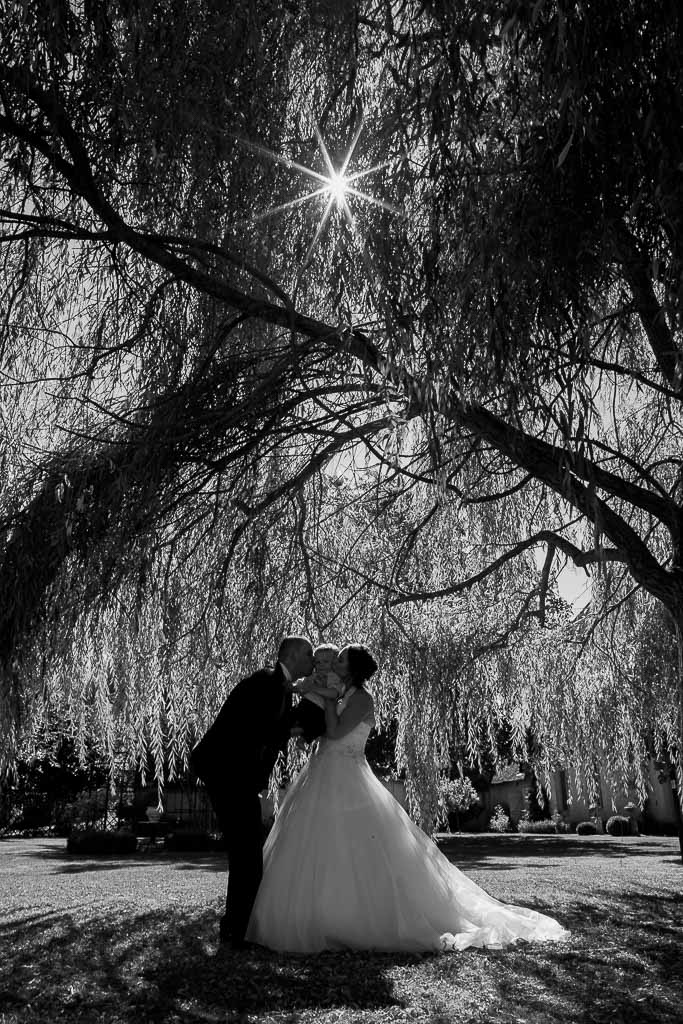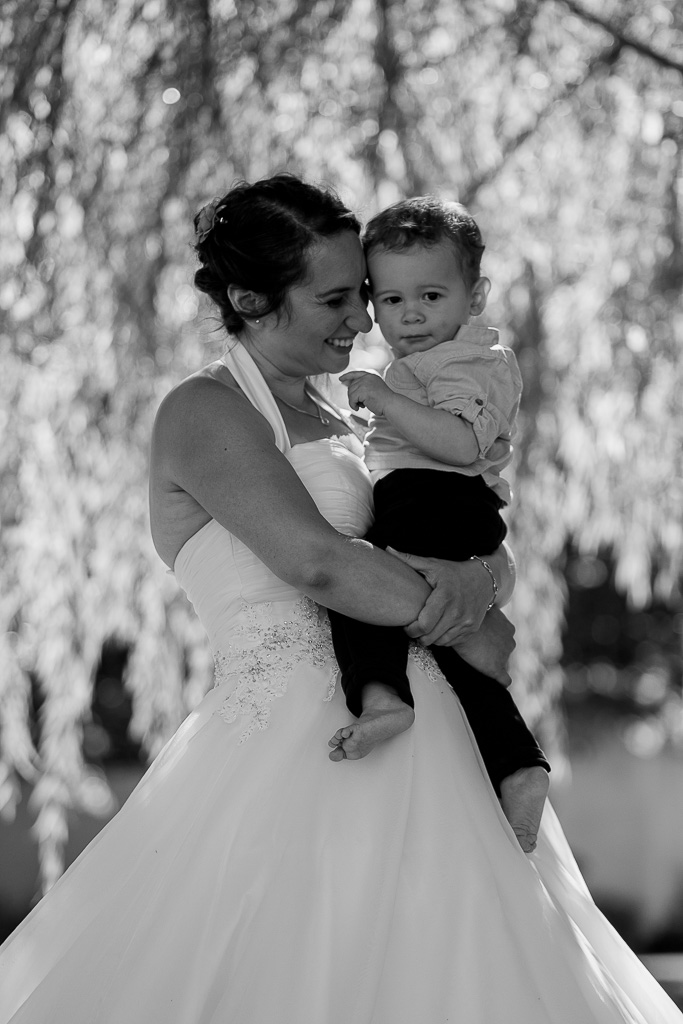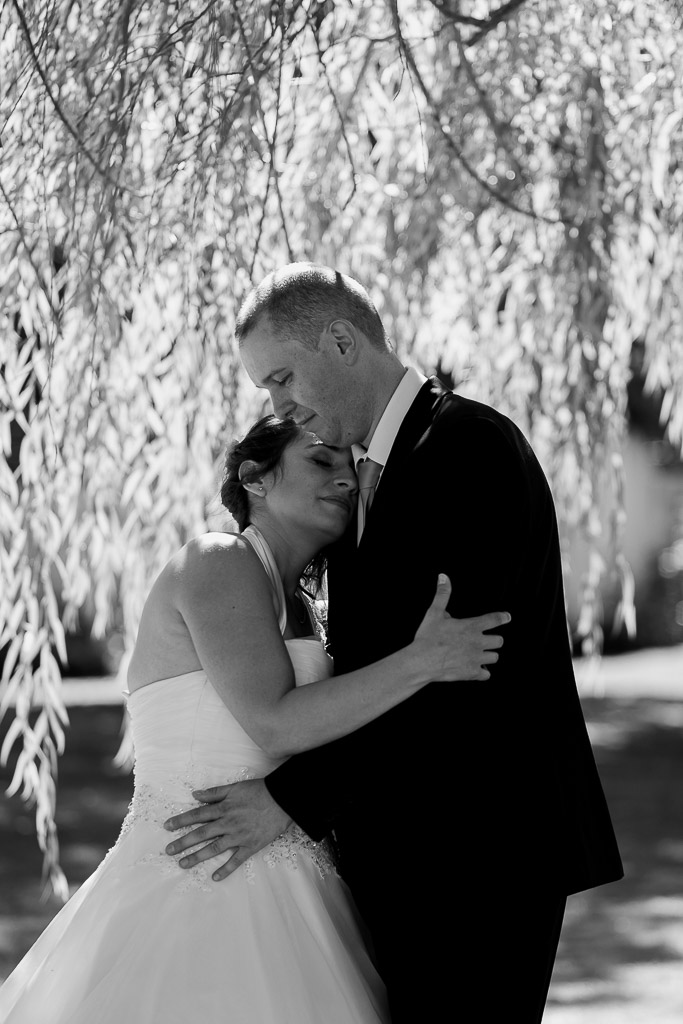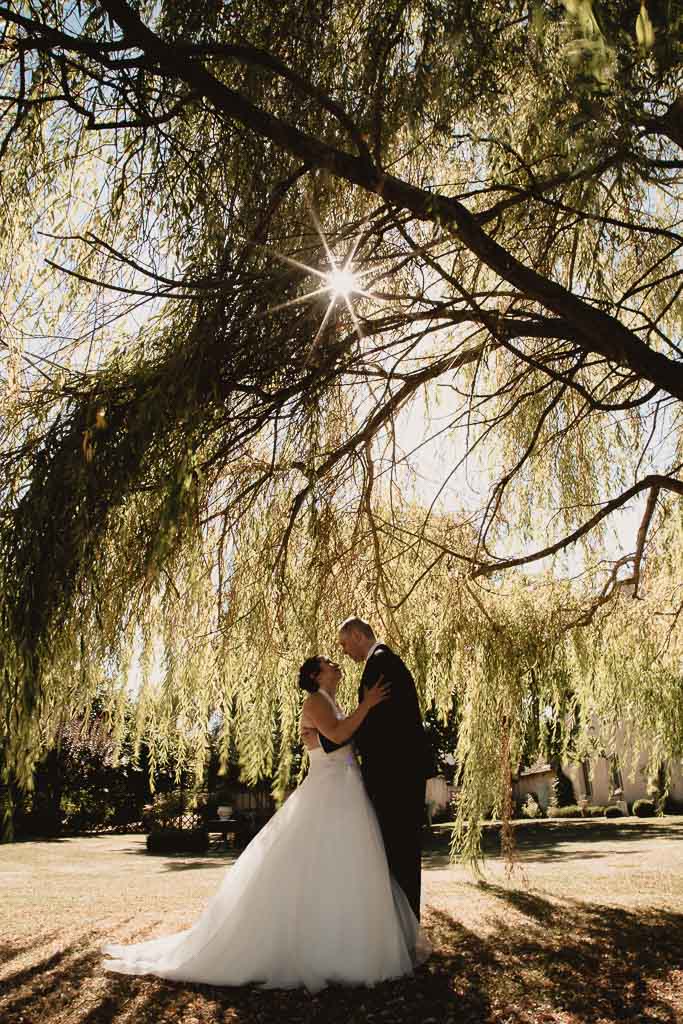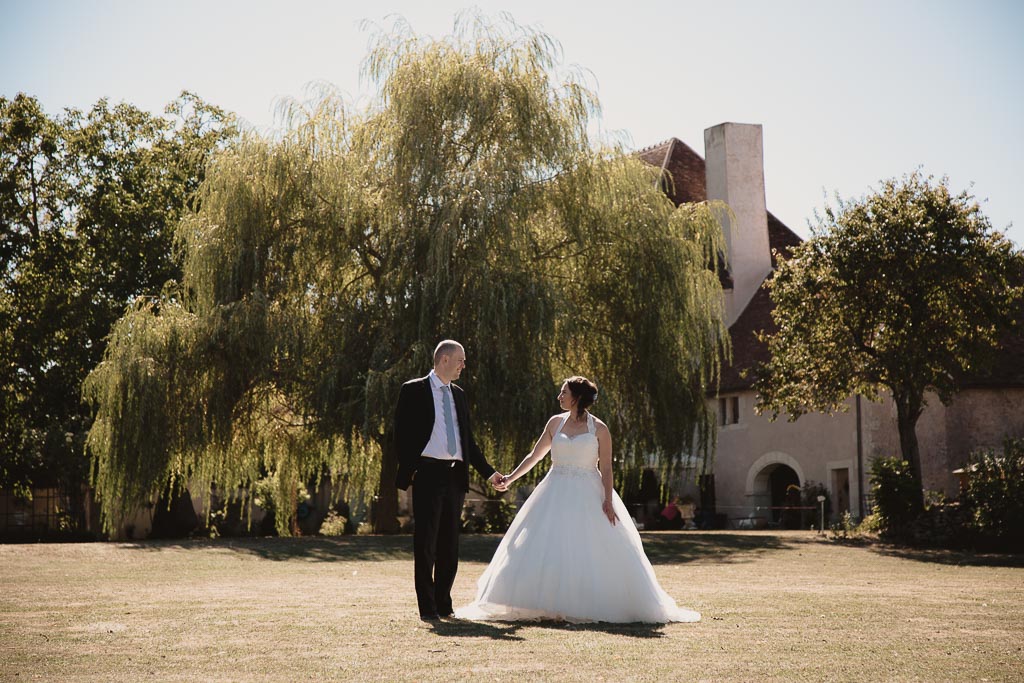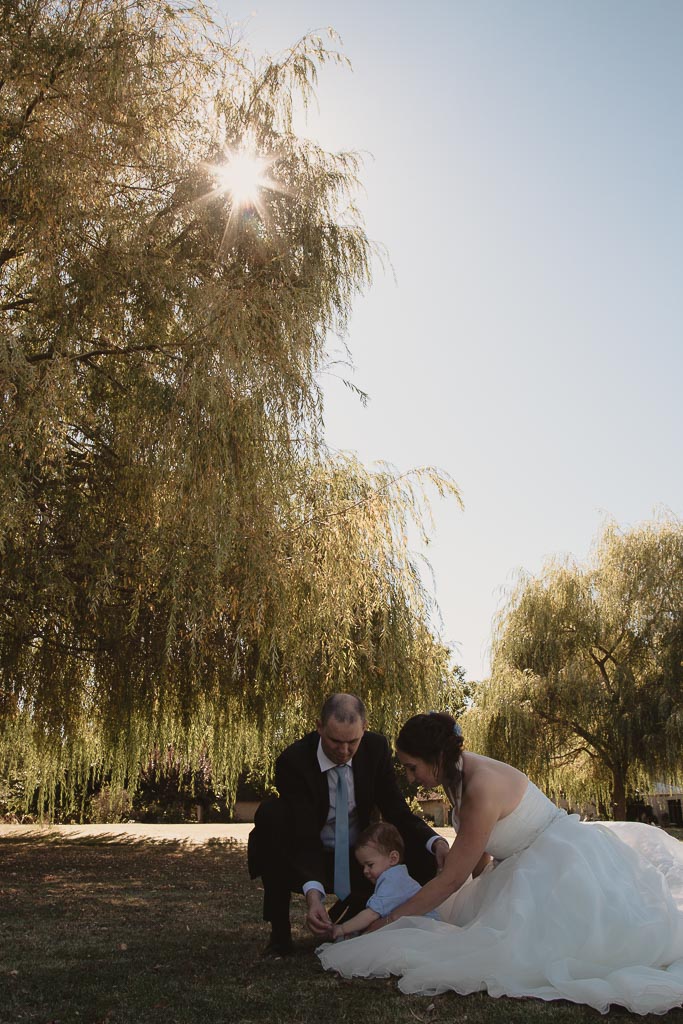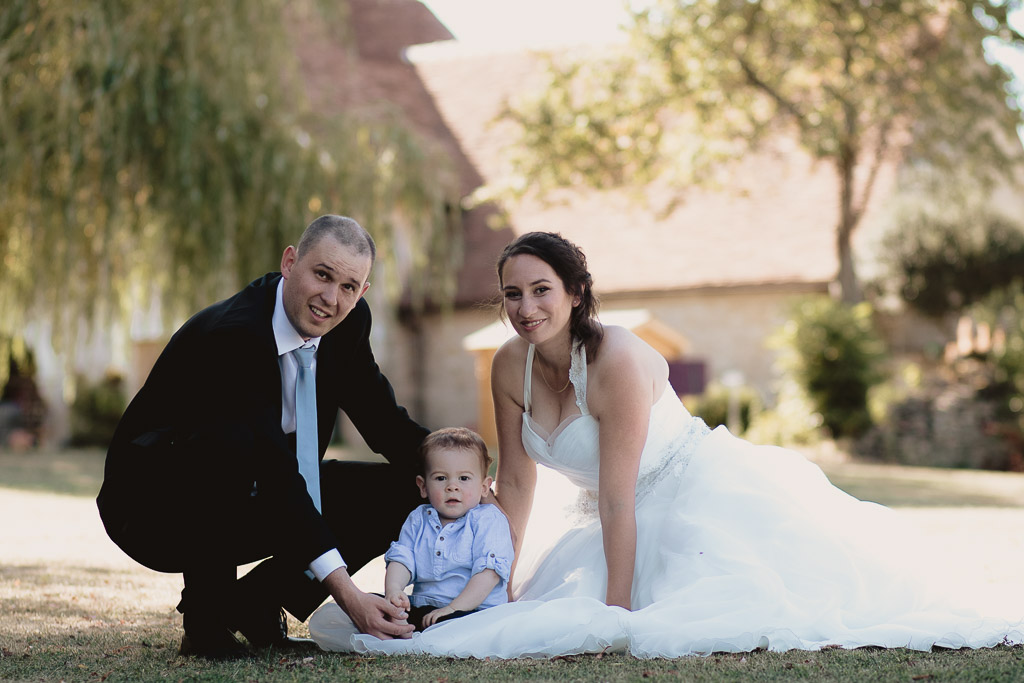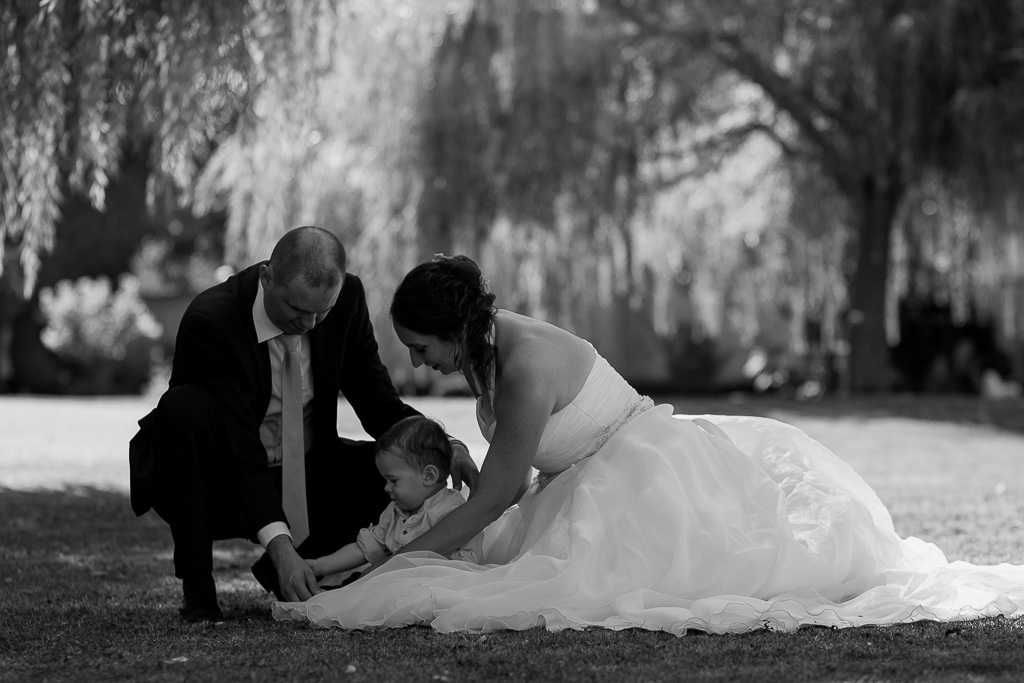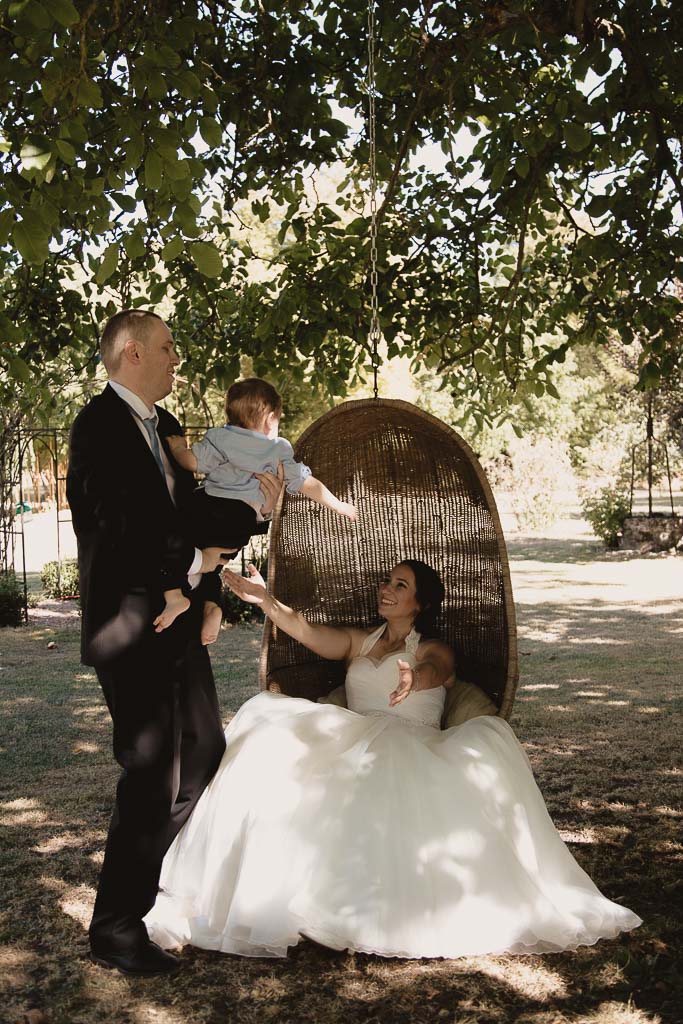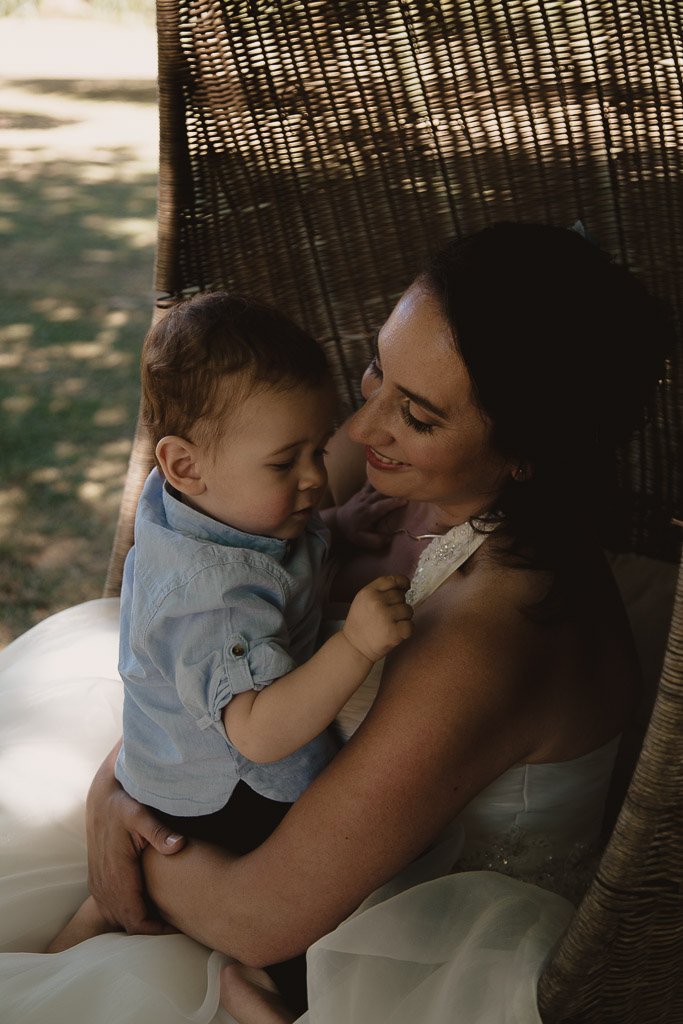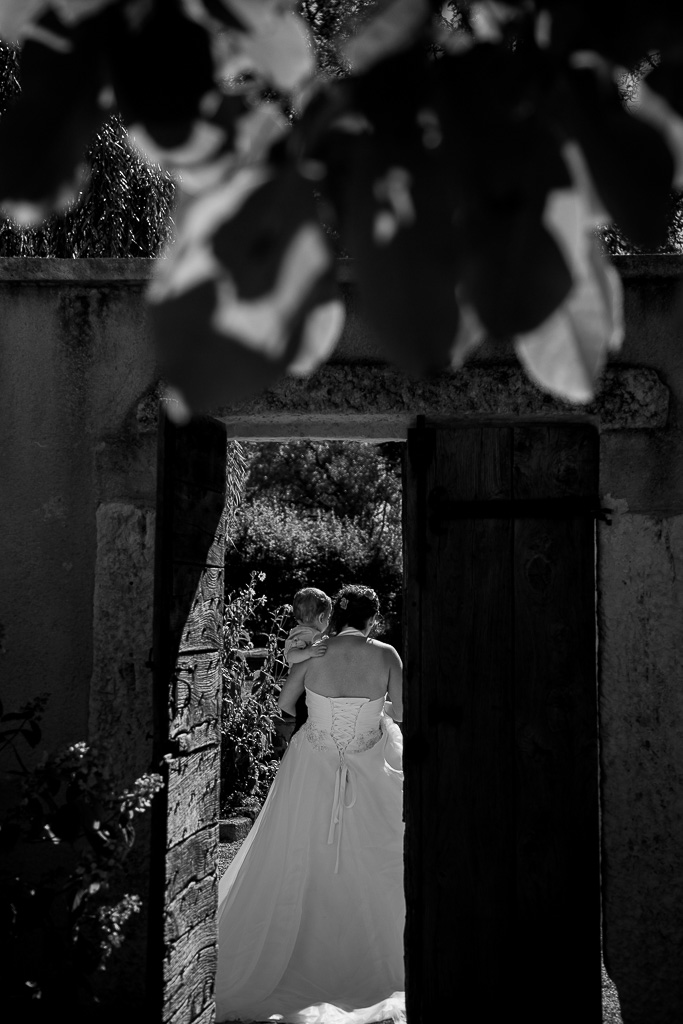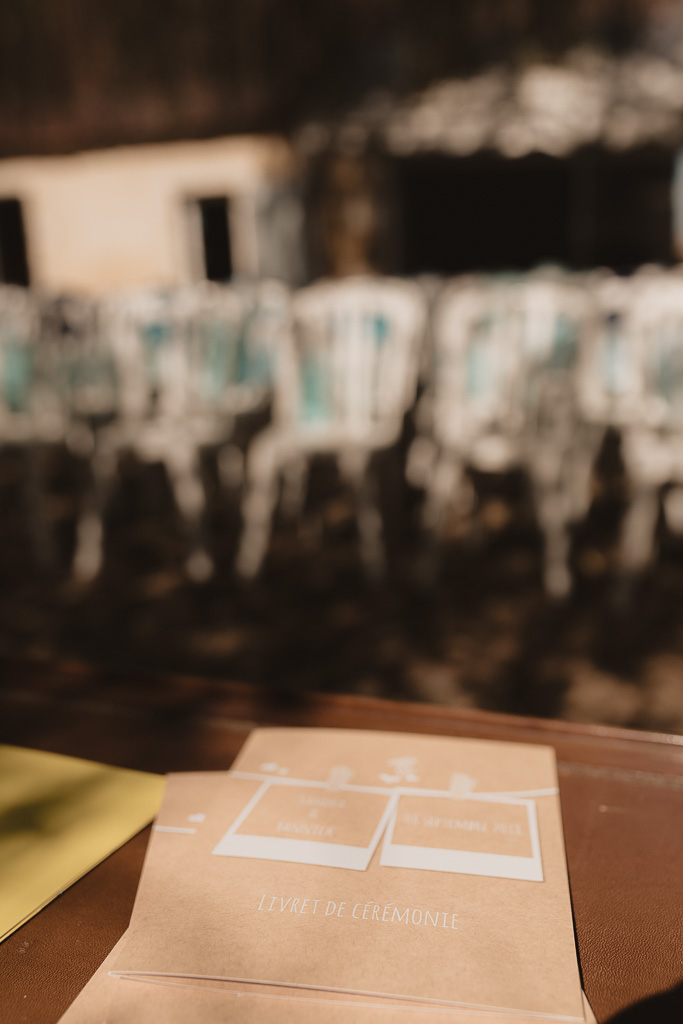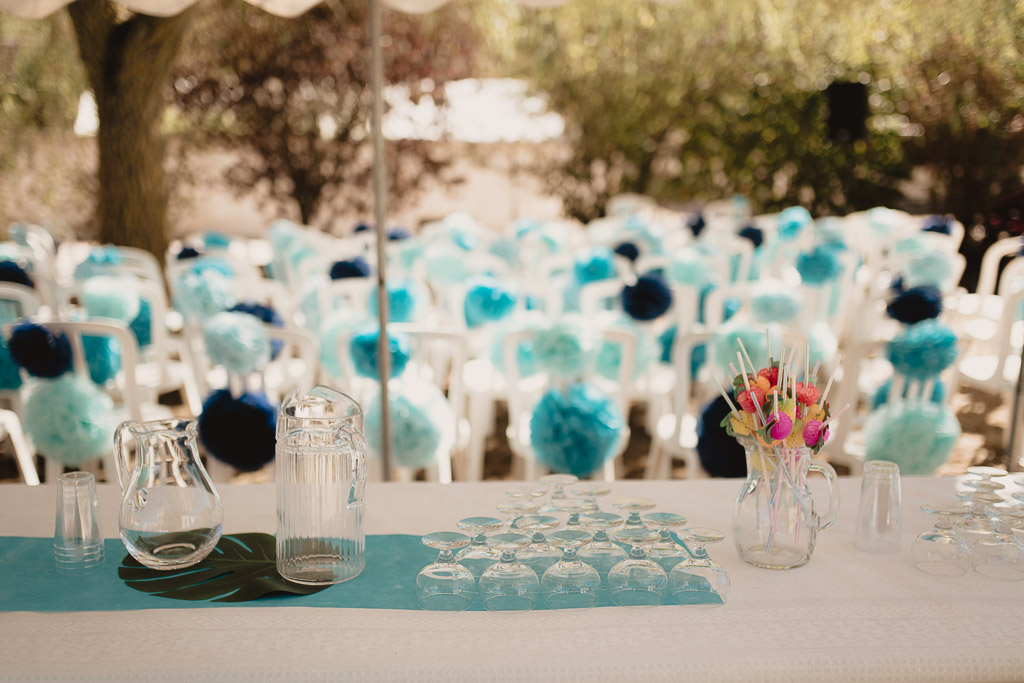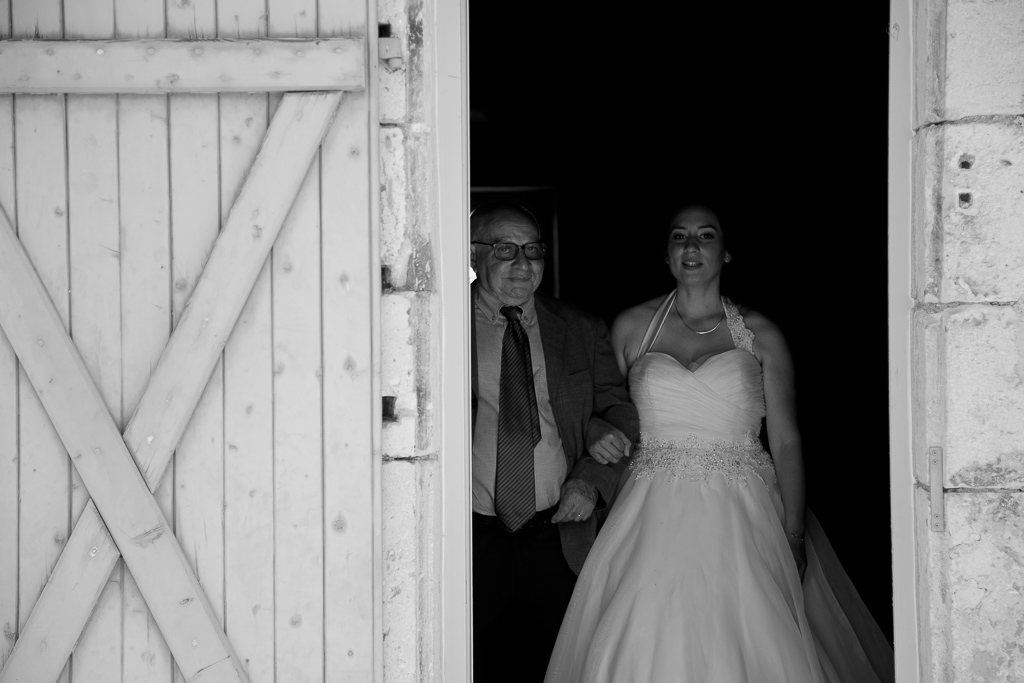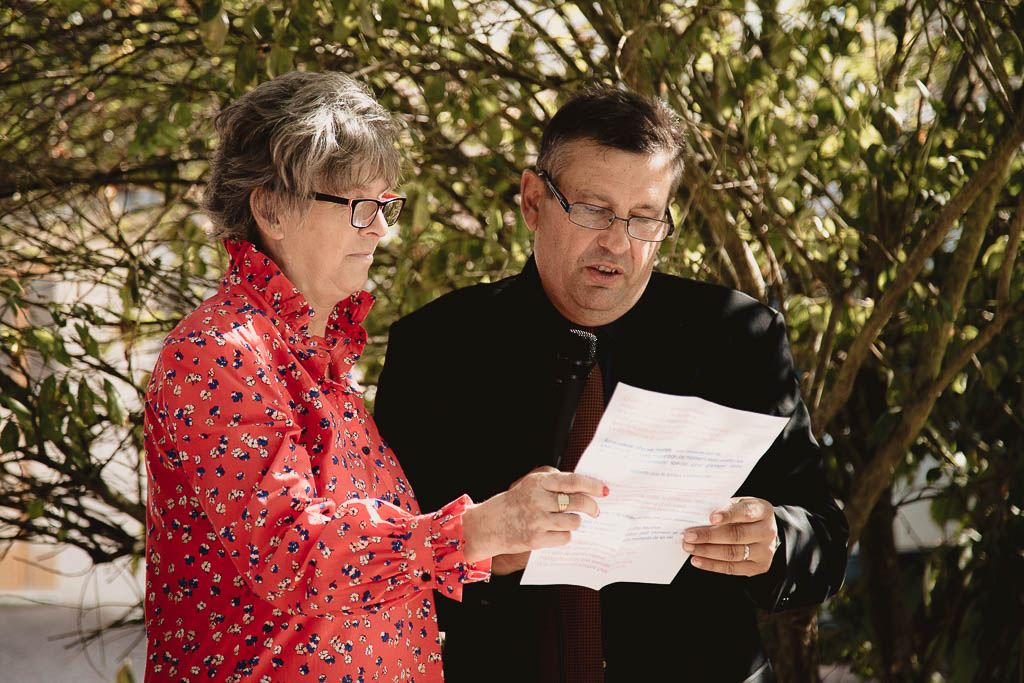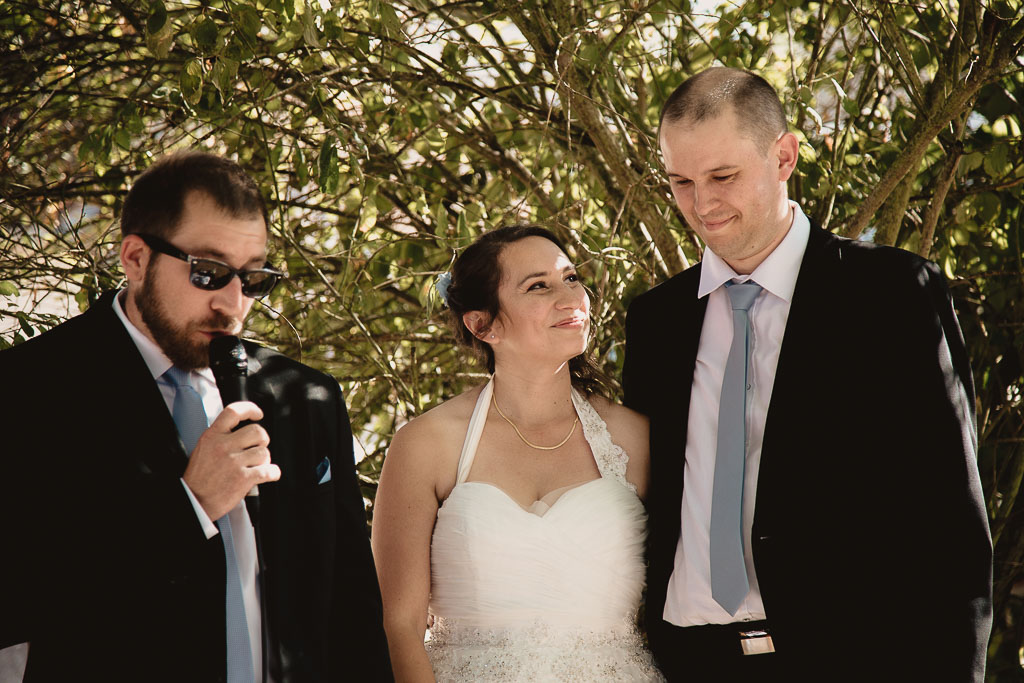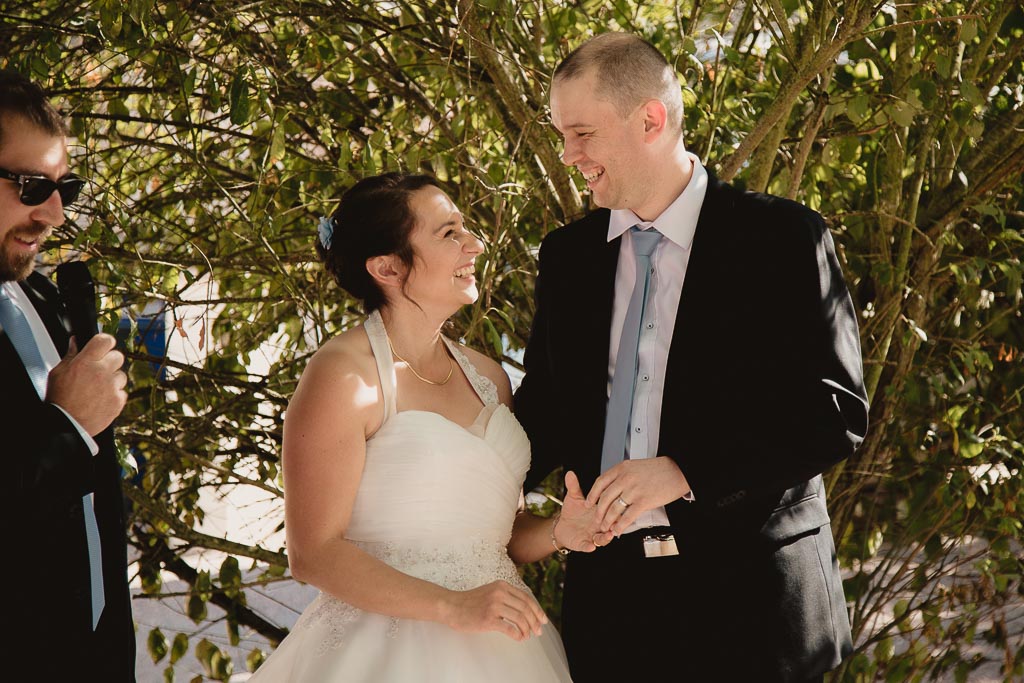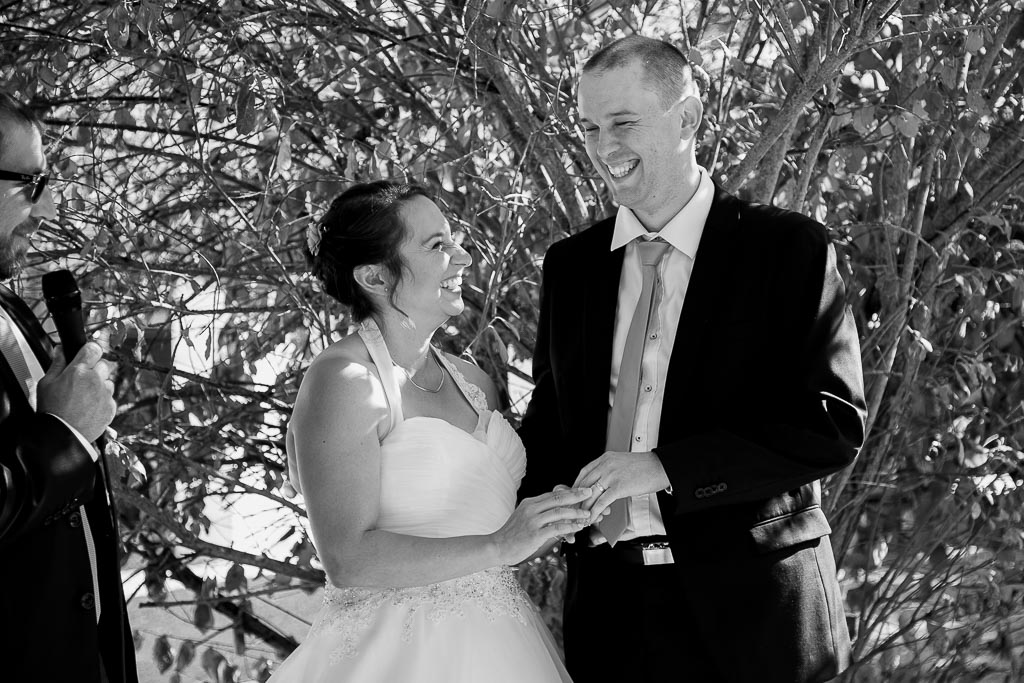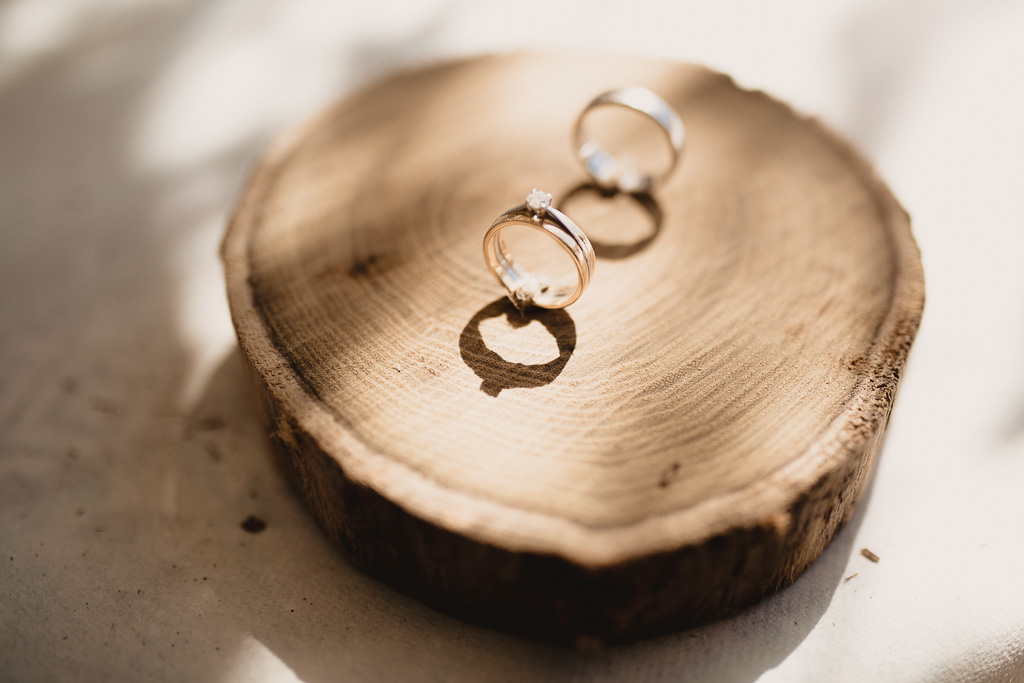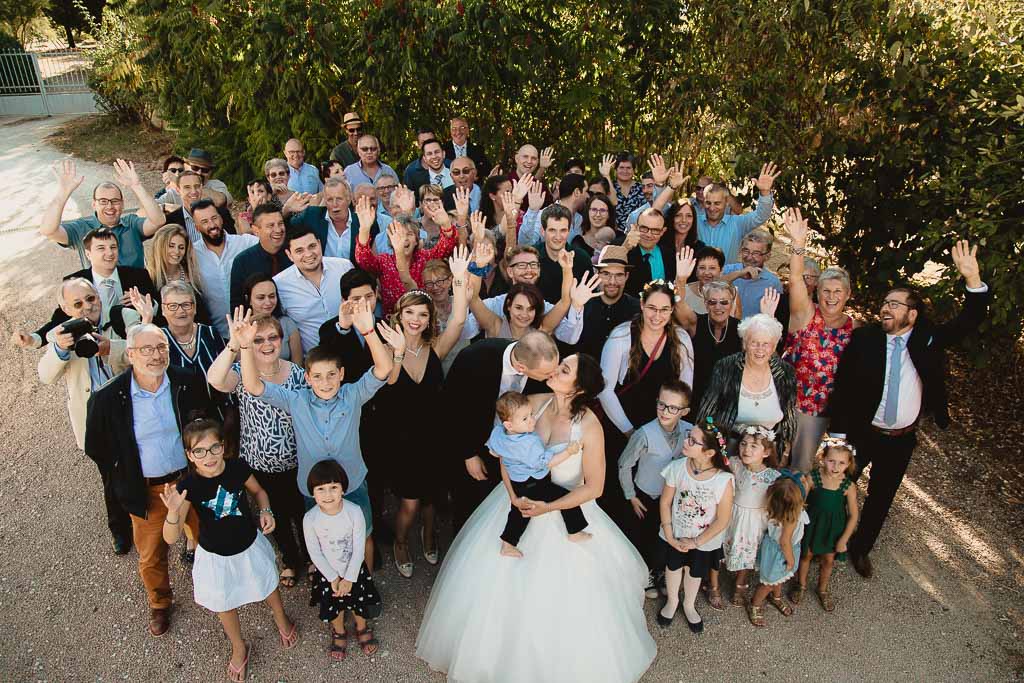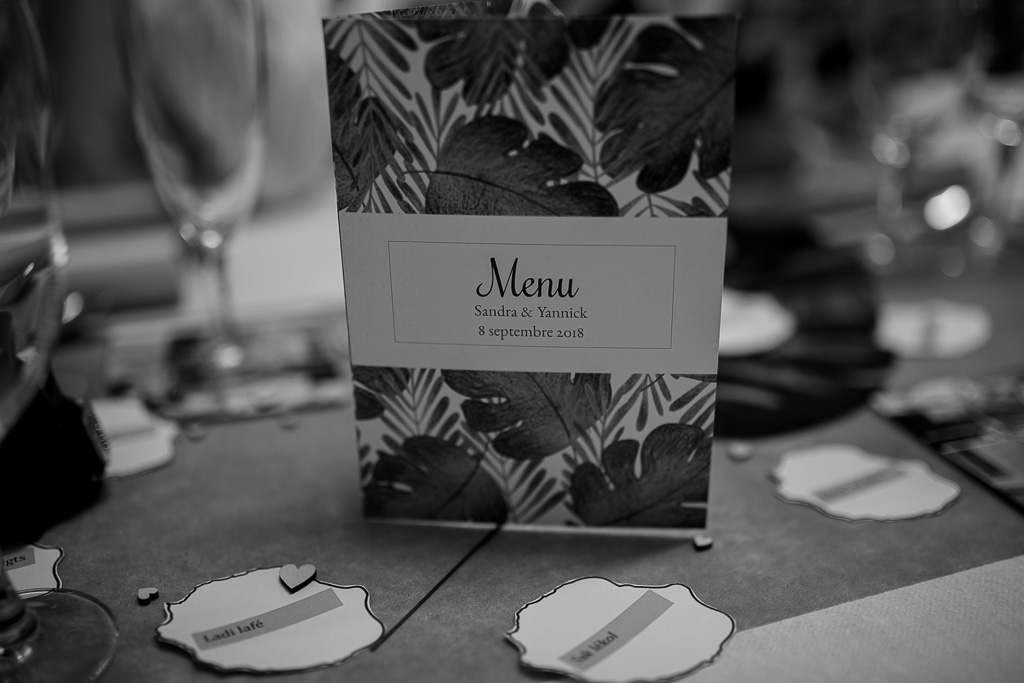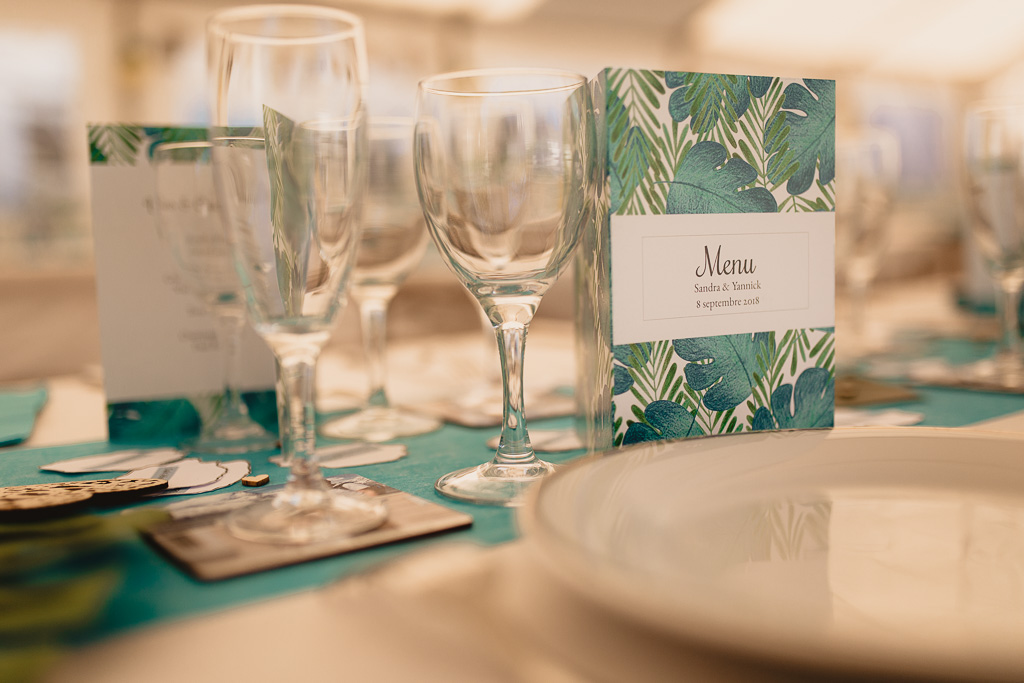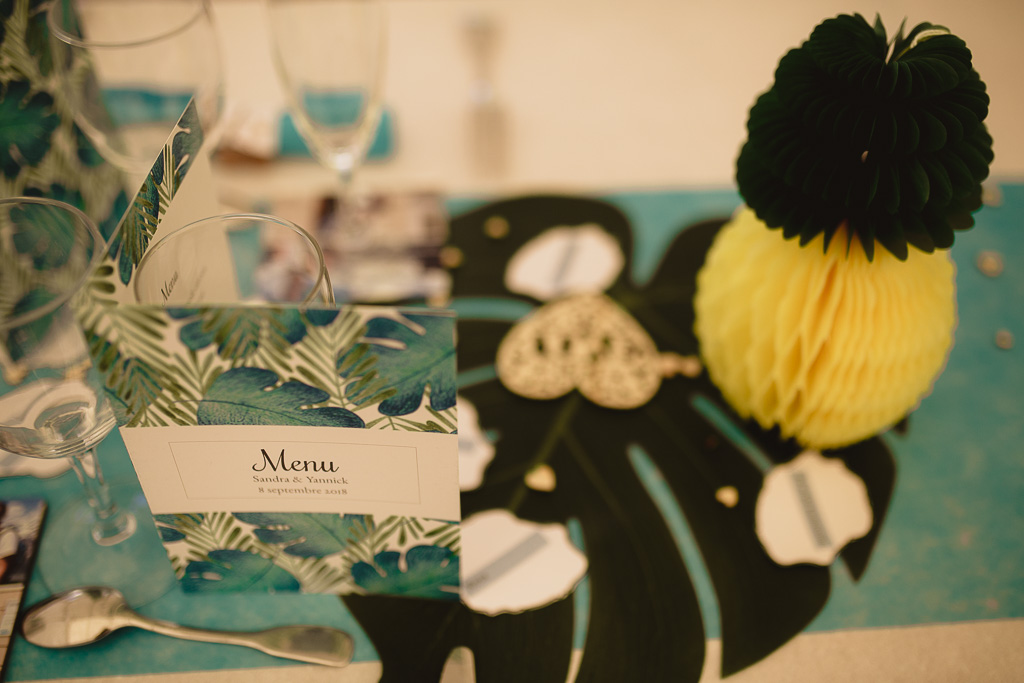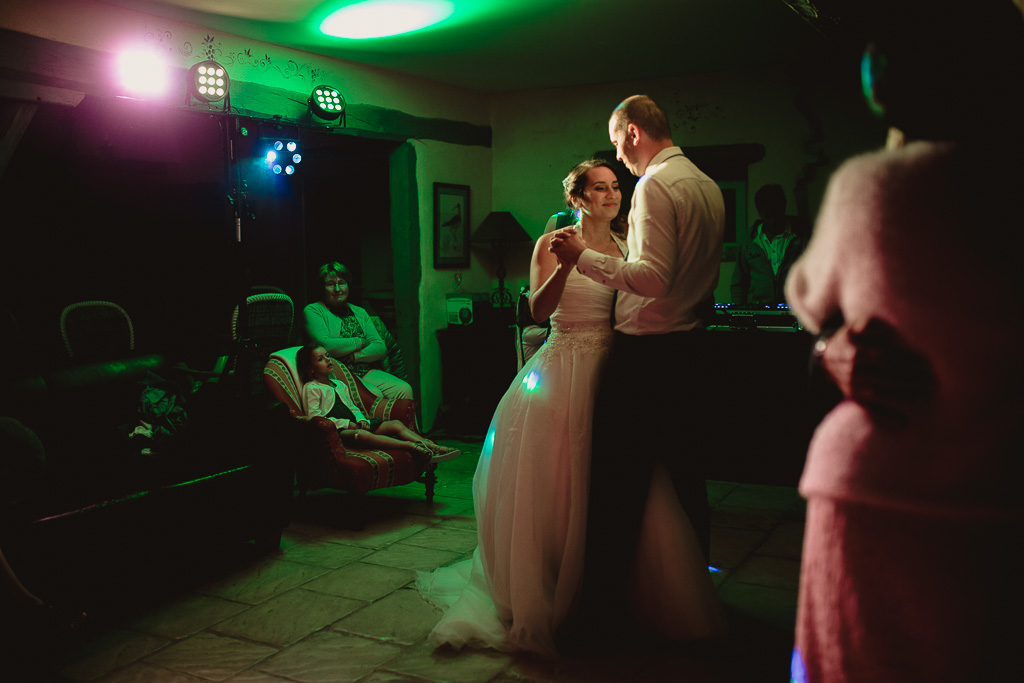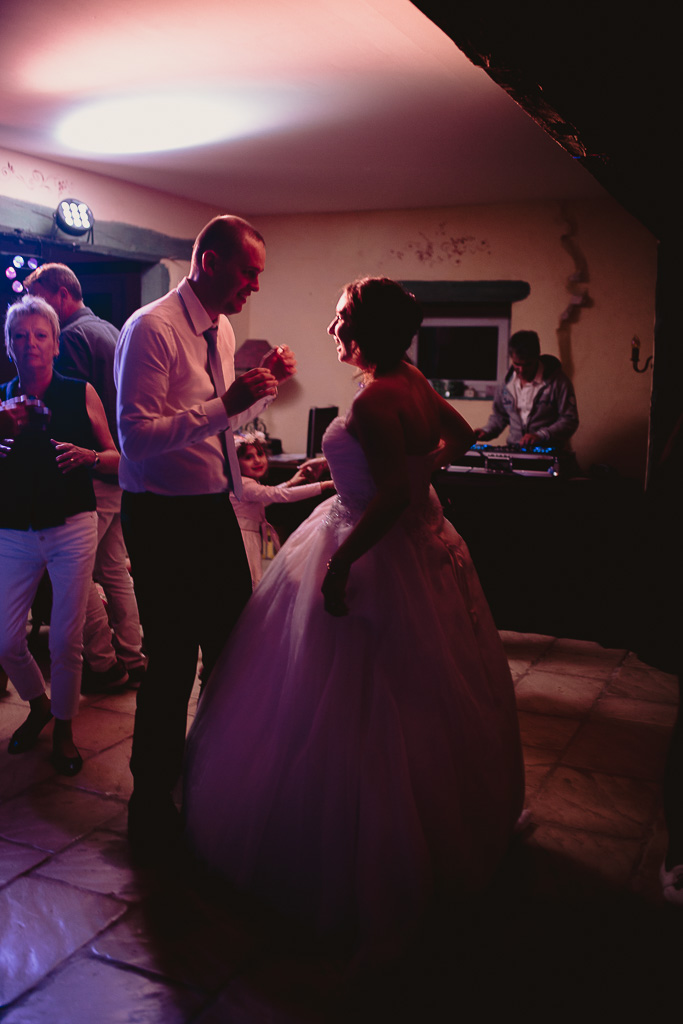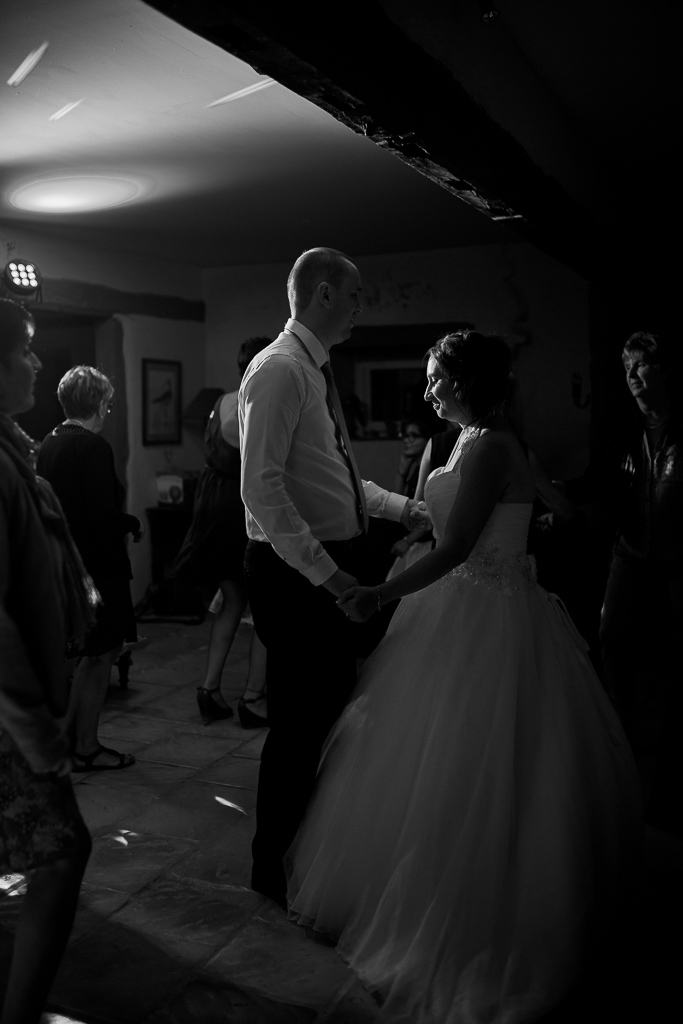 The wedding of Yannick and Sandra
The wedding of Yannick and Sandra, a bucolic wedding in Cher department in France. Yannick and Sandra now live in Switzerland but they have brought family and friends together in a bucolic and festive setting.
Preparations for the wedding of Yannick and Sandra
The photos began with the preparations for the bride and groom. First of all, the groom prepared himself in a very bright room where I was able to capture classic moments: the shoes, the watch, among others. But certainly, the most original moment was the groom's tie knot. The groom intended to do it by himself, but with the emotion of the moment, he completely forgot how to do it and ended up looking on YouTube. This moment made us laugh and, at the same time, do original photos!
At the same time, the bride had her hair and makeup done in another room. When it came time to put the dress on, Sandra counted with the help of her sister and witness. My style of wedding photojournalism allowed me to document with a discreet way. The bride's first look at the mirror, the moment to put her shoes on and the sublime moment to put on the wedding dress. Each moment is precious and unique, the bride and groom are delighted to relive those little moments that they experienced and sometimes did not bring attention, but that I was able to capture this little memories.
The couple session with their little one…
Once the bride was ready, we were able to do the couple session while guests were enjoying the cocktail. Its quite normal in France do the couple session at the same time of the cocktail.
The couple session was in the gardens, a nature touch. I was able to take photos of the couple, but also with their little boy.
Yannick and Sandra's wedding takes place with great joy
After the couple session, the symbolic ceremony took place. The speeches of parents and witnesses were full of joy and emotion. The newlyweds were very touched and delighted!
Following the ceremony, the traditional group photo, dinner and the opening of the ball, where the guests were able to celebrate this moment of joy with the newlyweds!