Flee for a ceremony of two, much more intimate in a secret place far from the stress of preparing a large wedding.
This experience often takes place in the middle of nature, in a magnificent landscape. It's an opportunity to live an intense moment full of emotions and adventures.
There are many possibilities, heavenly beaches, mountains, canyons, glaciers or even Paris can be the magic place, where you will close your eyes and exchange vows in privacy!
If you are looking for a photographer to join this adventure in any place of the world, do not hesitate to contact me, I am a lover of nature and exotic places and I will be delighted to discuss it with you.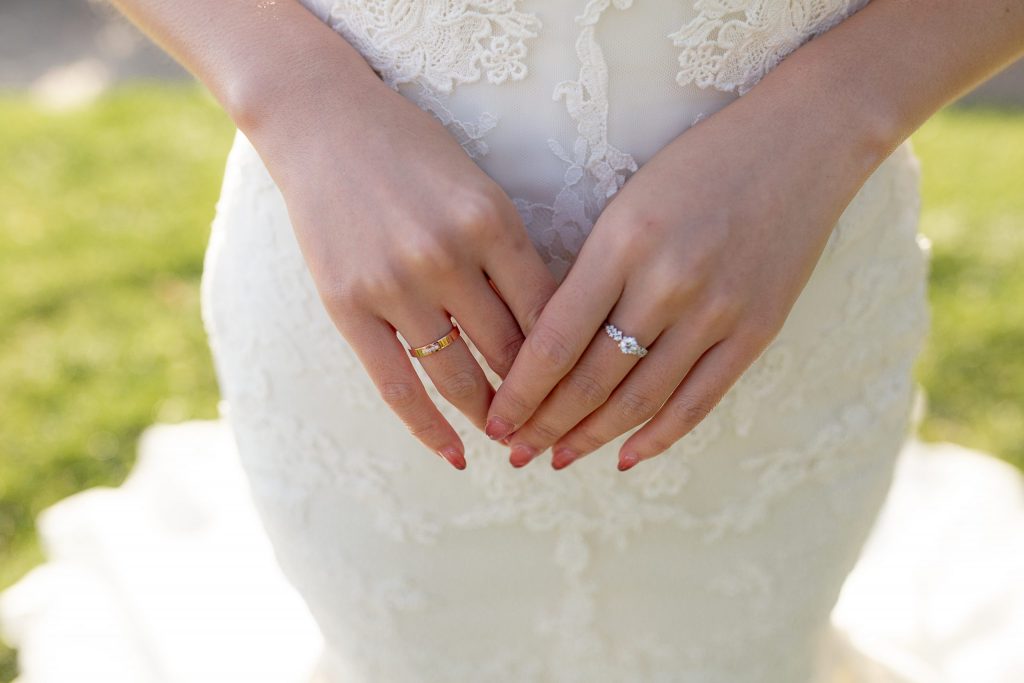 agenda & travel dates
Some destinations for your 2023/2024 elopement
If you cannot find the destination of your dreams for your elopement, do not hesitate to contact me!
January – February : Brasil
March 4th : A + S
March 18th : L + D
April 1st : C + C
April 14th : Netherlands
April 22th : E + S
May 27th : B + L / S + S
July 1st : I + F
December 19th – January 8th : Vietnam / Cambodia
ELOPEMENT PARIS GOLDEN HOUR
Although I love nature, Paris also has all its assets. One of the most beautiful cities, Paris is often chosen by foreign clients. Today I decided to share with you, an elopement with an incredible sunset in the city of lights.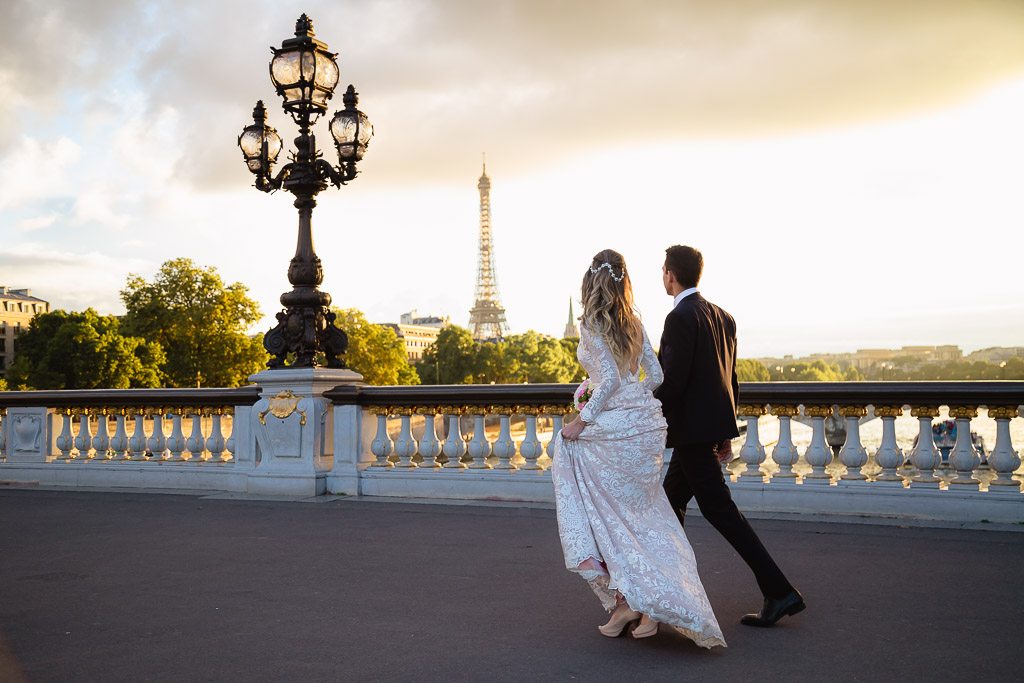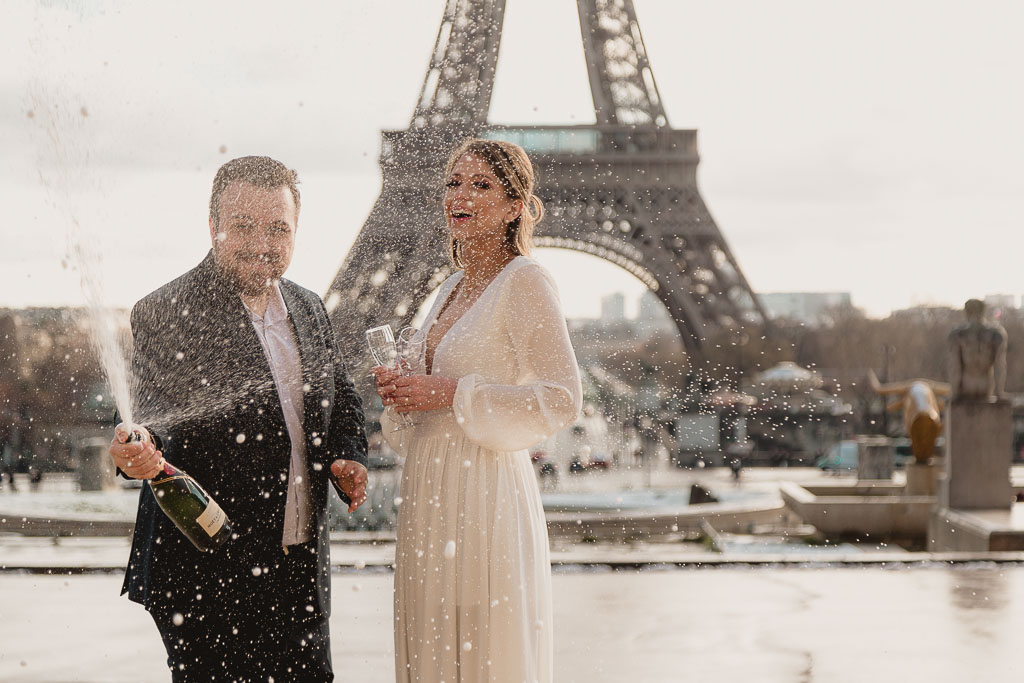 ELOPEMENT PARIS DURING WINTER
It's not always that we have snow in Paris, it is even very rare. But a very lucky couple was able to enjoy a snowy Paris for their elopement.